How to hit the road in comfort and have maximum fun getting from here to there.
There was a time in my life when I didn't really enjoy the "getting from here to there" part of road tripping. But I realize now that's because I simply wasn't doing it well. Instead of tossing stuff in the car at the last minute, a little preparation—and a few key items—can elevate a drive from simply utilitarian travel to a much more pleasant, memorable journey. It's a matter of setting yourself up for both comfort on the road and adventure wherever you stop.
Treat yourself to healthy snacks
With some planning, you don't have to subsist on gas-station victuals—though, there's nothing wrong with that. I just find myself craving fresh food after a few hours or days on the road. I've taken to packing cucumbers to freshly slice, a little carton of cherry tomatoes and a container of hummus. I pack my Leatherman knife to slice veggies or fruit, sometimes with a tiny cutting board. And I can usually fit my goodies into my YETI Hopper Flip 12 Soft Cooler with room for a few cold sparkling water cans—the perfect morale booster when the driving feels long but you don't want the sugar of truck-stop sodas. I also always keep a little bottle of hand sanitizer in my driver's-side storage compartment, to use after pumping gas and before munching on snacks.
1. YETI Hopper Flip 12 Soft Cooler
2. Leatherman Juice C2 Multi-tool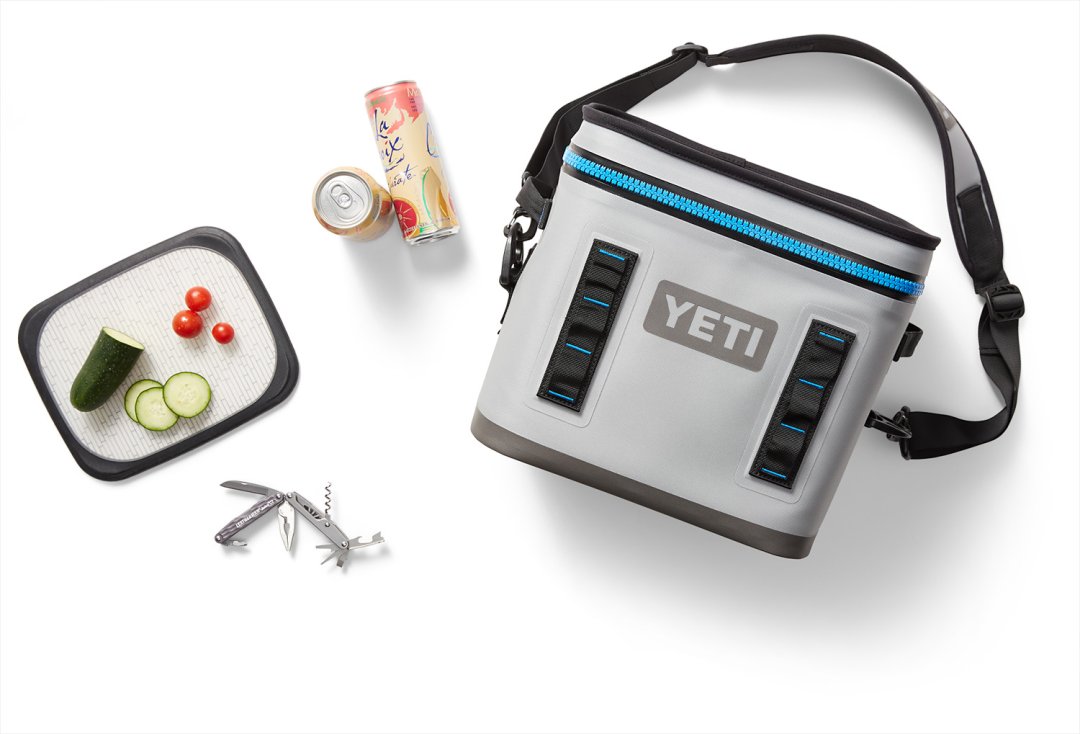 Plan for proper coffee—and enjoy your own mug and cutlery
A few other ways to make a road trip more pleasant and eco-friendly: Pack your own mug and utensils, and make your own coffee. The more remote an area you're visiting, the more rare it is to find a quality cup of coffee. I occasionally like ducking into small-town joints for the local color. But since I'm often jonesing for a richer cup, I usually travel with a stove, some sort of coffee maker and my favorite ground coffee. Since I always have a jug of water in the car, I can brew on the side of the road, or at a park, in just a few minutes. Sometimes I even bring a ceramic mug from my kitchen. It cuts down on waste, and I enjoy the touch of home on the road. I also relish using my own spork on the road instead of throw-away plastic utensils.
Here's what I use:
3. MSR MugMate Coffee/Tea Filter
4. YETI Rambler Tumbler with MagSlider Lid – 20 fl. oz.
5. Light My Fire Titanium Spork
6. Reliance Aqua-Tainer – 7 gal.
7. Coleman Triton Series 2-Burner Stove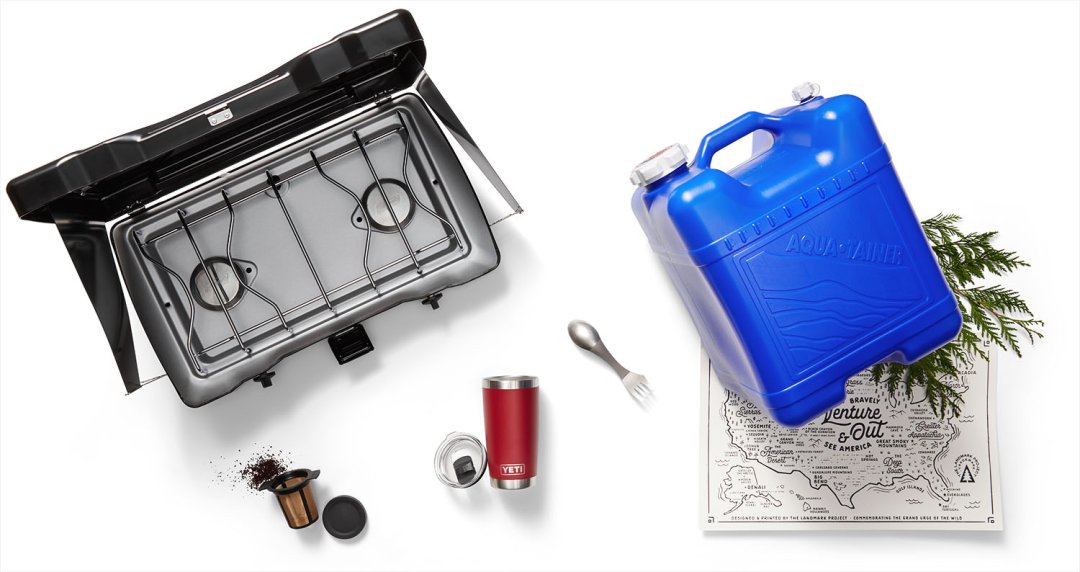 Pack for mini-adventures along the way
This past year, I've taken to throwing my running shoes and running vest in my car when I'm driving someplace, because even if I don't have room or time for biking, skiing or climbing, I can usually find a place to trot around for a while. It stretches out my muscles and helps me discover the places I'm traveling through more intimately—and a little more quickly than just walking.
8. Brooks Cascadia 12 GTX Trail-Running Shoes – Women's | Men's
9. Ultimate Direction Ultra Vesta Hydration Vest – Women's
10. Outdoor Research Ascendant Insulated Hoodie – Women's | Men's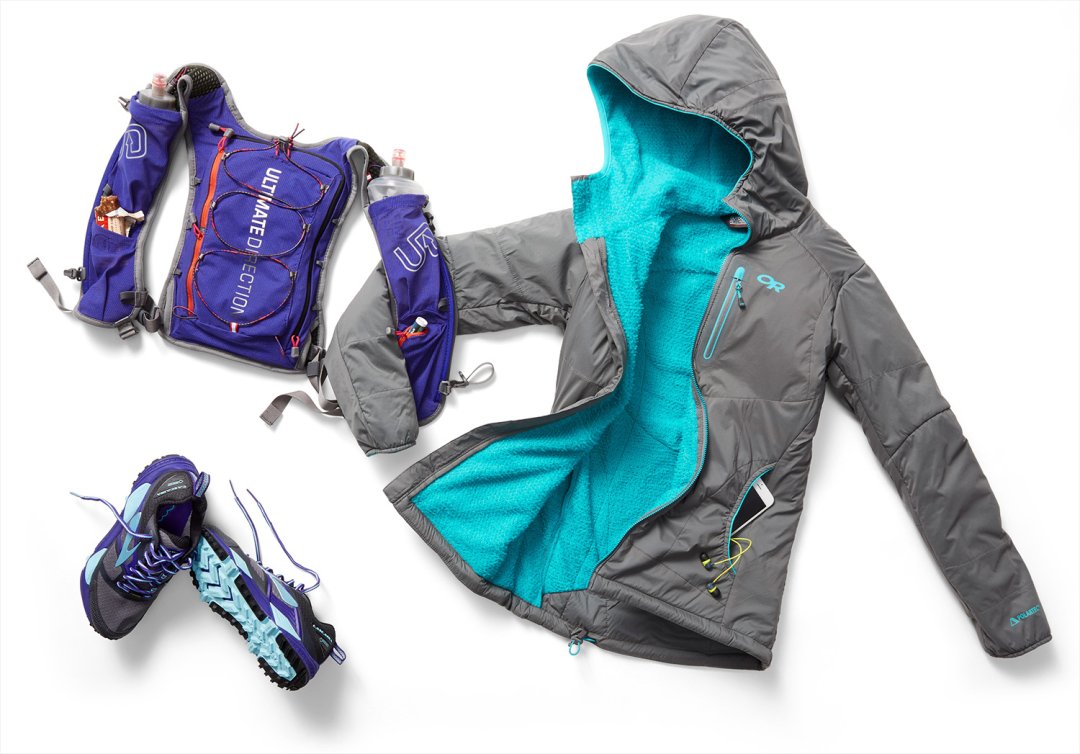 Prep for a comfortable night "in"
If it's an overnight trip, depending on where I'm camping, I often just fold down the back seat of my car and sleep inside instead of setting up a tent. I pull my sleeping gear out of my enormous The North Face Base Camp Duffel, blow up my pad and pillow and stretch out to read or journal for a while before sleeping. I pack a solar lantern and rechargeable headlamp so I don't run down my car's battery using an overhead light.
11. Big Agnes Double Z Air Sleeping Pad – Regular
12. Big Agnes Hazel 15 Sleeping Bag – Women's | Big Agnes Lost Ranger 15 Sleeping Bag – Men's
13. Cocoon Sleeping Bag Hood Pillow
14. MPOWERD Luci Lux Inflatable Solar Lantern
15. Black Diamond Iota Headlamp
16. The North Face Base Camp Duffel – X-Large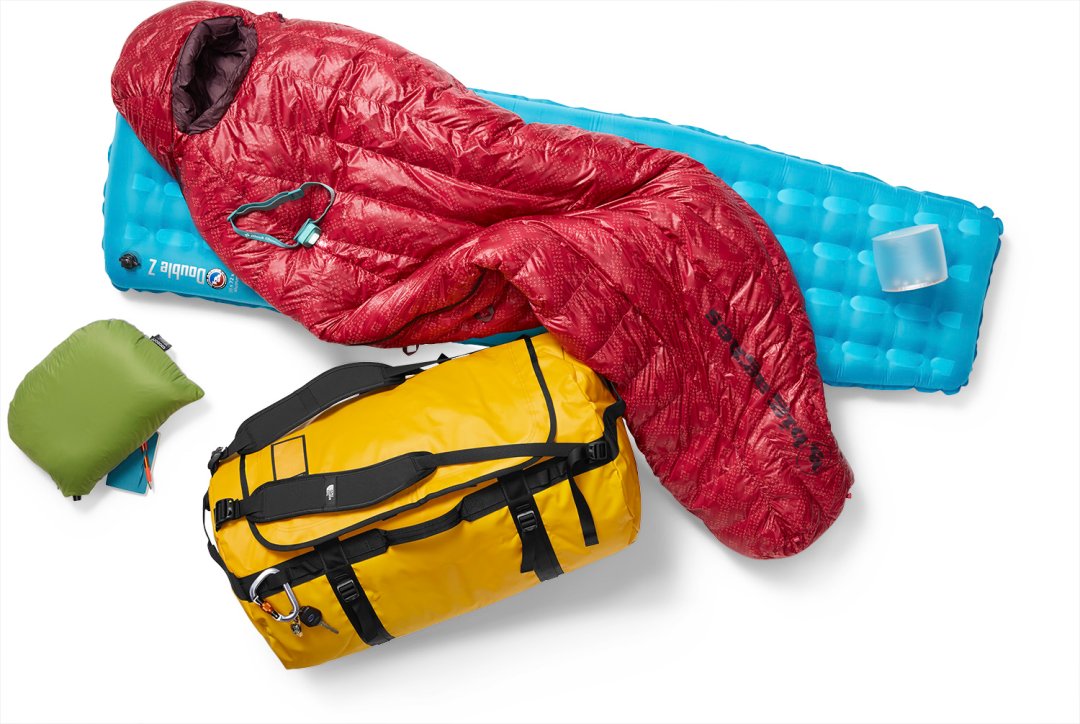 11 Tips for Sleeping in Your Car
Cue up your entertainment
A batch of new podcast episodes and a couple fresh playlists always take me far. A long drive is a great time to dive into a Spotify Discover playlist to potentially find new artists to love. And I always make sure to download the latest episodes from the Dirtbag Diaries, She Explores, The Guilty Feminist and The Moth.
Keep yourself fresh
When I'm feeling grimy from the road, I pull out my dry shampoo, wet wipes and toothbrush. I pack a TOOB brush full of my favorite natural toothpaste, and sometimes I think brushing my teeth feels nearly as good as taking a shower.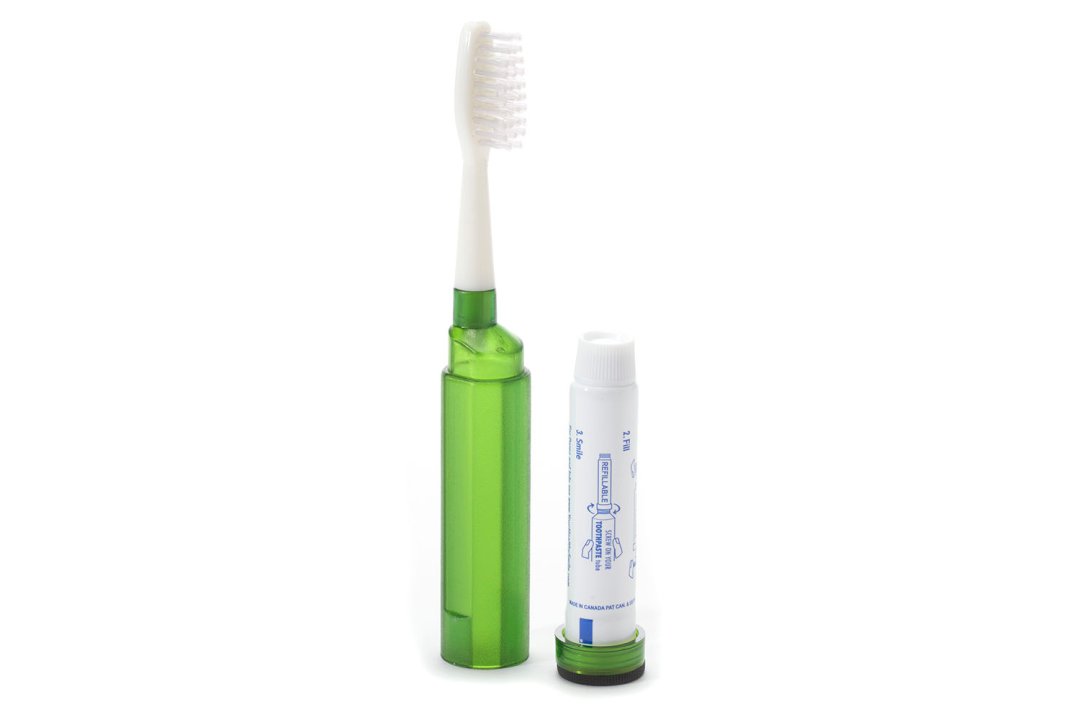 Everyone has their own unique road-trip style, and I'm still perfecting my own systems, but these are a few things that I don't leave home without.
Need some inspiration for where to go? Here are a few ideas: