With so much great gear out there, it can sometimes be difficult to choose—turning to the experts is a good way to get help. With decades of outdoor experience and the opportunity to try every new piece of gear that companies dream up, the editors of Backpacker magazine have seen trends come and go. Only the best and most reliable gear earns the enviable distinction of Editors' Choice.
In fact, Backpacker has been doing this for so long, they introduced a new category for 2018: the 25th Anniversary Hall of Fame award. The editors reserved the honor for gear that has dominated its category for a quarter century or more.
This year's award winners were put to the test on New Zealand's North Island, where the team hiked around Mt. Taranaki in Egmont National Park and then paddled down the Whanganui River. Tough job, but someone has to do it.
Award: Backpacker 25th Anniversary Hall of Fame 2018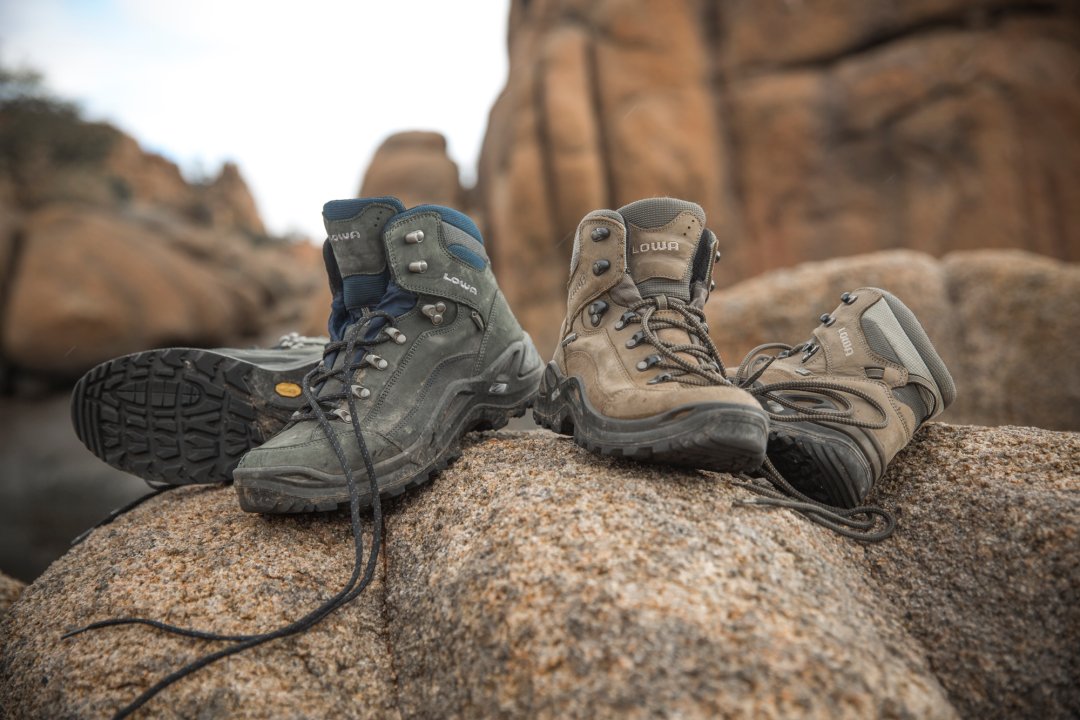 It doesn't get much more personal than hiking boots, with preferences ranging from trail runners to full-on leather boots. The Lowa Renegade GTX Mid boots fall in the latter category, and gear editor Eli Bernstein says they're the best example of traditional hiking boots Backpacker has ever seen.
"They can handle every bit of rain and mud that's thrown at them, and still keep your feet dry and happy. But they're not too overbuilt and are great for hopping up rocks and while still carrying heavy loads," he said.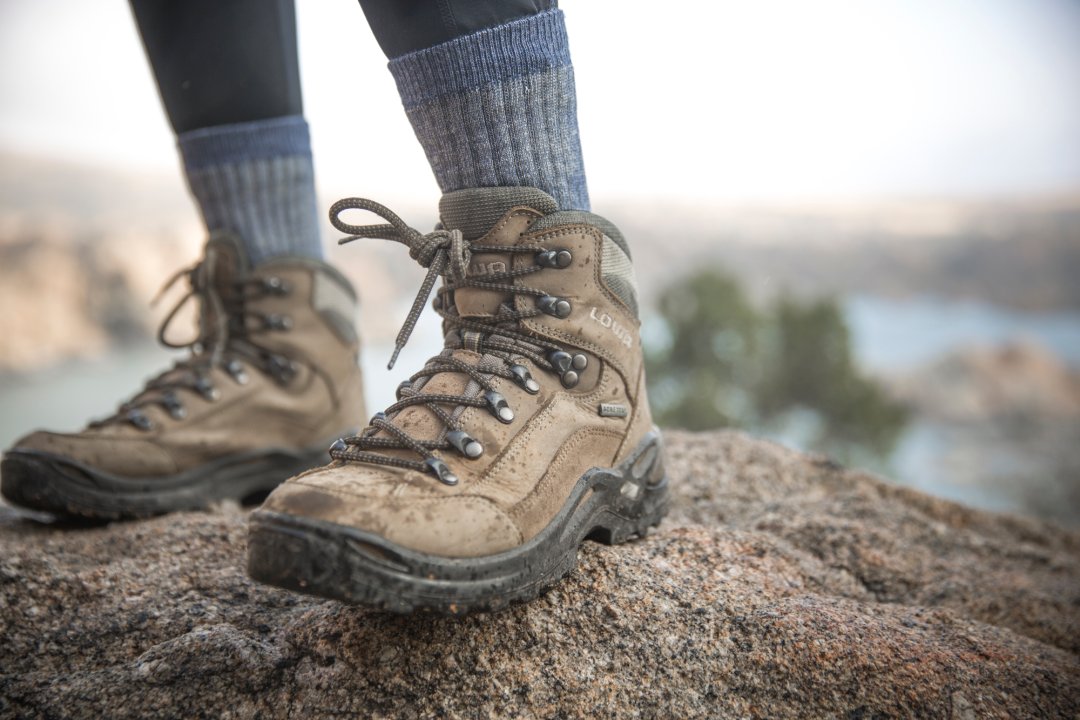 When treated well, leather boots like the Renegade GTX Mid will last for years, and their versatility can't be beat. REI customer Lisa reviewed them on REI.com, saying, "I used these boots for approximately 300 miles of backpacking in South America and Europe in 2017. They are an excellent choice for wide-ranging conditions and performed well in Scottish rain, Andes snow and Ecuadorian heat. I highly recommend these as a one-boot quiver for a wide variety of conditions." It's no wonder these Lowa boots earned one of the first Backpacker Hall of Fame awards.
Perfect for: Traditional backpackers with medium to heavy loads, people who need more ankle stability, or those exploring in uneven, rocky terrain.
Details here: Women's | Men's
"It's the most comfortable full-featured hiker on the market, even though its design hasn't changed in years." —Eli Bernstein, Gear Editor, Backpacker magazine
Award: Backpacker 25th Anniversary Hall of Fame 2018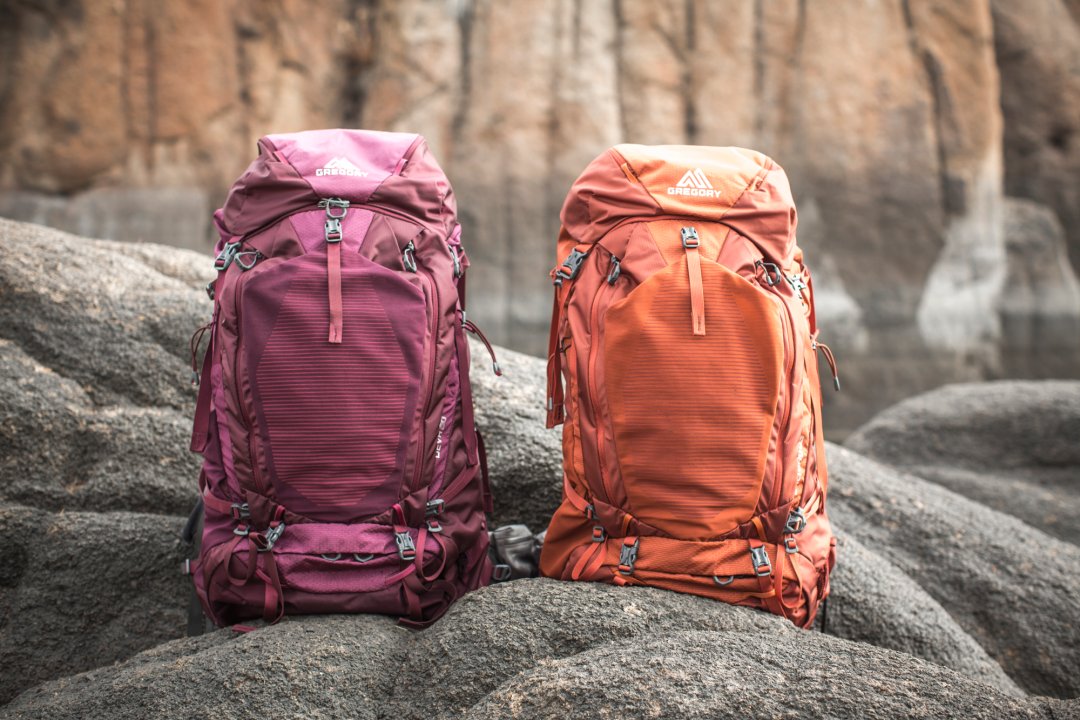 Hall of Fame winners for 2018 also include the well-loved Gregory Deva and Baltoro packs. Bernstein explained their longstanding popularity: "Simply put, these are the best packs out there for carrying a lot of weight in comfort. The … suspension and dynamic hipbelt move with you as you go down the trail, preventing sore spots and unnecessary fatigue. These packs also have a host of smart features, with well-placed pockets and a streamlined design, that make them great for multi-day trips."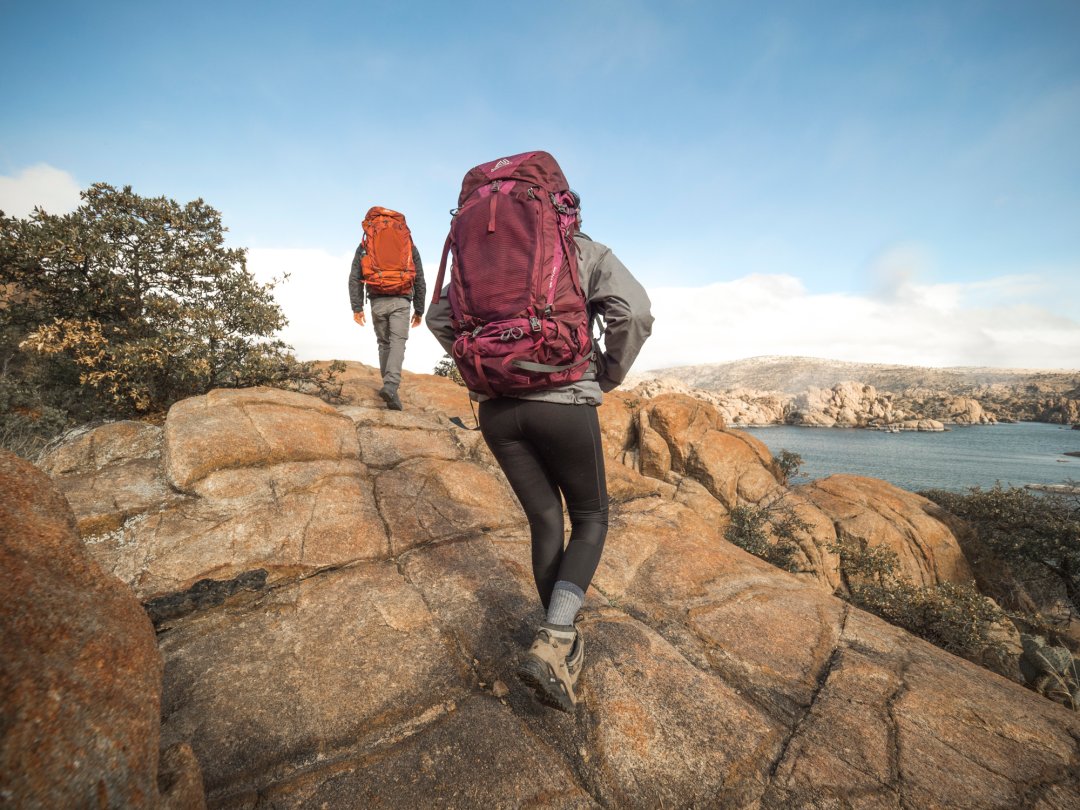 With just the right amount of space and a design that Gregory has refined over time, these packs keep people coming back year after year. Of the newest version, REI customer Taylor wrote a review on REI.com, saying, "After a fairly extensive redesign the pack became lighter, features a new back panel and a couple new functionality changes. Out of all these changes, I have to say my favorite is the new main compartment access point on the front of the pack. … This backpack for me is all about keeping organized and never having to fully unload my pack to get something I may need. Nine total pockets, an inner hammock divider and a removable hydration sleeve that doubles as a separate peak pack; this pack absolutely has it all!"
Perfect for: Multi-day trips when you want to carry weight without sacrificing comfort.
Details here: Women's | Men's
"If I could only have one pack, it would be the Baltoro. It's light enough for weekend duty but the suspension can handle monster loads. And there's nothing flimsy about the materials—it's going to last for years." —Dennis Lewon, Editor in Chief, Backpacker magazine
Award: Backpacker Editors' Choice Gold 2018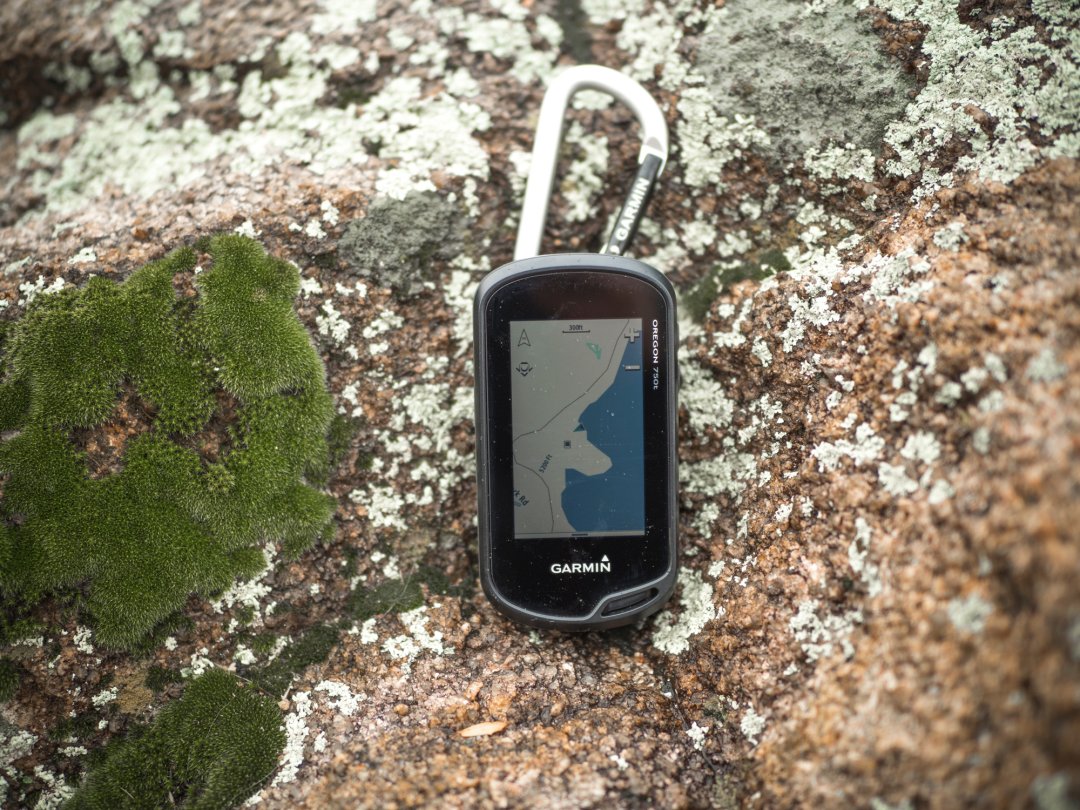 Backpacker gives out the Gold award for individual products (or product lines, in the case of the Garmin) that have shown excellence for five years or longer. With preloaded maps and a user-friendly design, the Garmin Oregon series has been impressing the editors for some time. "When you're in the backcountry, the last thing you want to do is fiddle with your GPS," Bernstein said.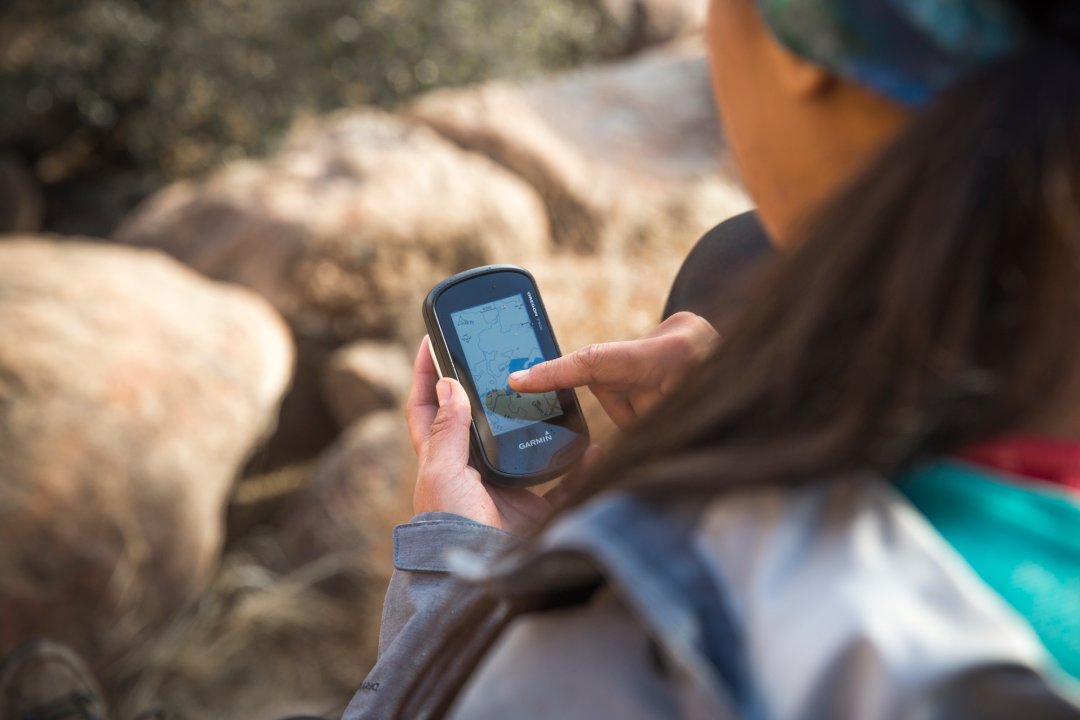 Describing what makes a good GPS unit, Bernstein explained, "We like the Oregon series, and especially the 750t, because they're so intuitive to use. Big, bold icons and a simple touch-screen interface make finding a bearing, leaving a track or marking your progress incredibly easy." The Oregon 750t makes navigation seamless so you can spend more time enjoying your trip and less time ensuring you're on route. It also features a built-in camera that geotags the exact location of your photos.
Perfect for: Anyone who enjoys off-trail navigation, geocaching or building their own routes.
Details here: Oregon 750t
"One GPS to rule them all—the Oregon is easy enough for newbies and techy enough for wonks. The 750t is the best option on the market right now for its best-in-class interface. You won't find an easier-to-use unit." —Maren Horjus, Destinations Editor, Backpacker magazine
Award: Backpacker Editors' Choice 2018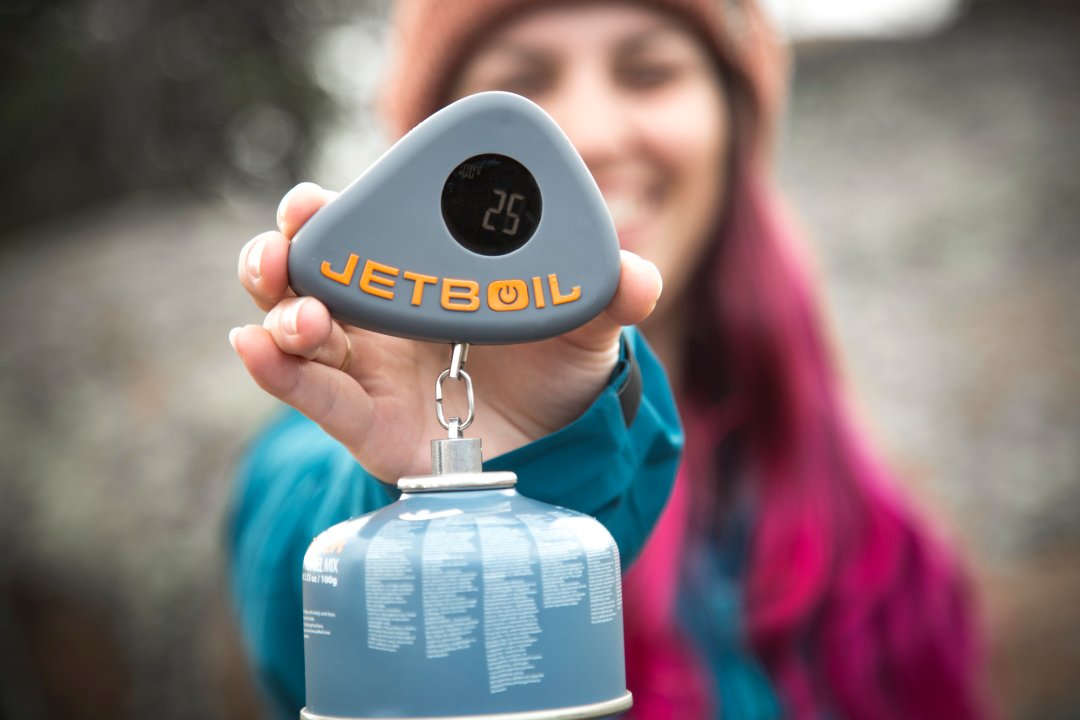 Sometimes a problem is so simple that when an answer comes along you can't believe it took so long to solve. Such is the case with the Jetboil JetGauge canister weight scale. "No more will you have to fear taking out almost-empty fuel canisters, or otherwise let them pile up in your closet. The JetGauge lets you measure fuel with accuracy, taking the guessing game out of determining if you have enough fuel for your trip," Bernstein said.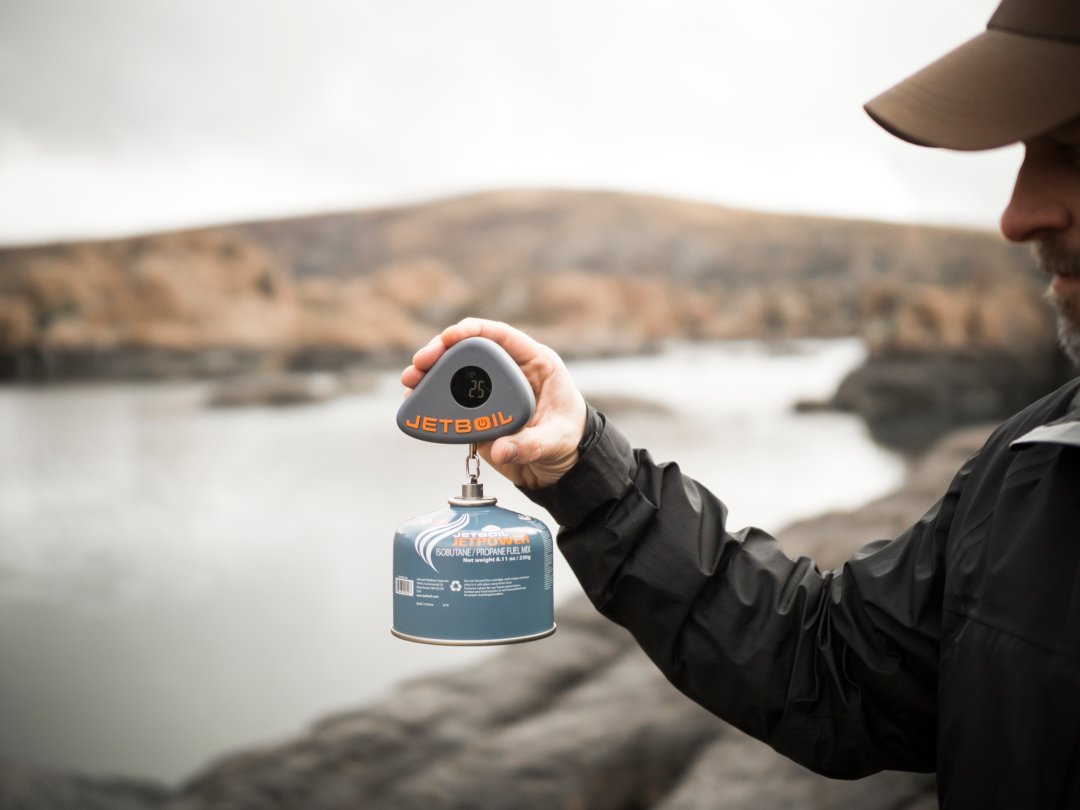 The JetGauge can measure 100g, 230g and 450g canisters. It has a separate setting to weigh other outdoor gear, so you can indulge your inner gram counter.
Perfect for: Anyone who uses canister stoves.
Details here: JetGauge
"The JetGauge streamlines the packing process and helps eliminate waste by ensuring you're not tossing any more fuel canisters into the recycling bin than you need to. And it lets the penny pinchers among us do what we do best: Get every last ounce of use out of every canister—without jeopardizing dinner on night three." —Corey Buhay, Assistant Skills Editor, Backpacker magazine
See the complete list of award winners.