We listened to member feedback and consulted the experts who work in our stores. The result? Gear that's built on purpose.
Our gear is built on the mud that cakes our trail runners, the grit that gets in our zippers, the thousands of miles we log each year. Our gear is built with the hands of our designers, the experience of our experts, the requests of our members.
These items are for all the adventurers who want to get above the treeline, who want to share a campfire, who want to wander the wilderness. We built this for you—because what we needed wasn't there and what we had could always be better. See what's new:
Quarter Dome
How do you make one of the most popular tents on the market even better? We amped up the room, made setup completely intuitive and provided a comfortable, no-drip entry. The results: Our best tent yet. The Quarter Dome offers 28 percent more head and shoulder room, so two full-sized adults can sit up and move around. We think lightweight livability is important in the outdoors. The vestibules are 60% larger too—so all your gear stays dry, no matter how much stuff you have. Major bonus feature? We love the full overhead bug screen that lets you see right through the tent to the stars on those crystal-clear nights. It's a tent we can't wait for you to adventure in.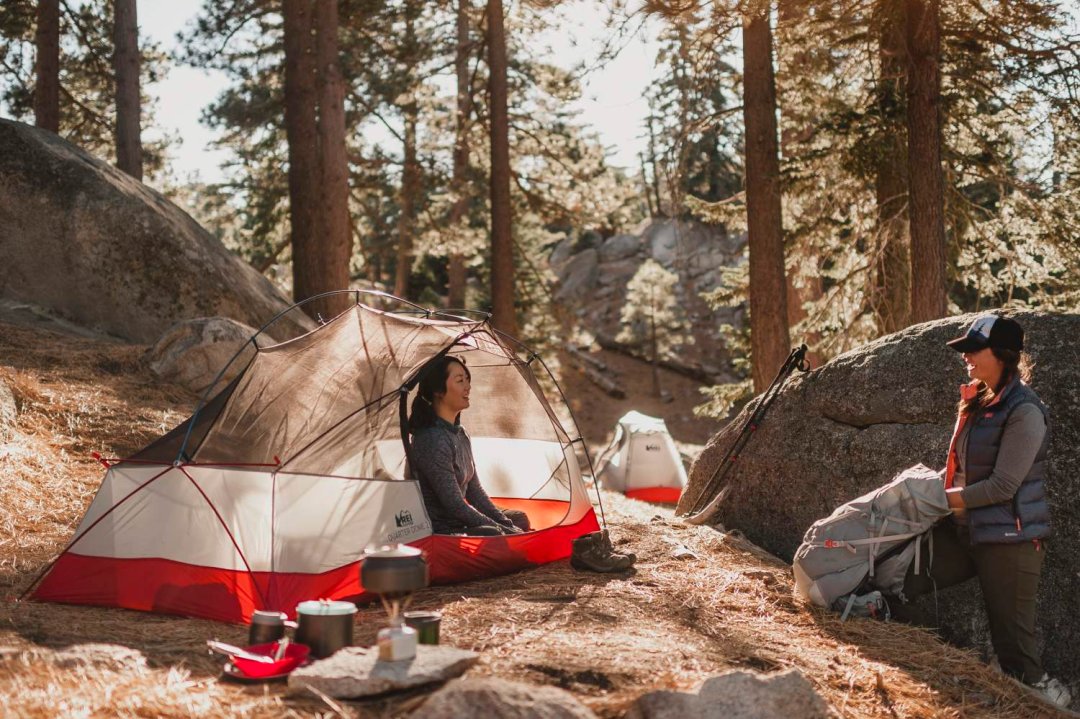 Magma
Effortless comfort: The new silhouette streamlines the warmth-to-weight ratio, giving you maximum warmth retention while still providing plenty of room. The easy-to-reach hybrid zipper along the shoulders and torso eliminates those awkward moments of trying to wriggle out of your bag. Plus, with a new anti-snag zipper strip, you'll have no catches getting into or out of your bag, even during ridiculously early starts. We've also added a lining for a smooth and supple hand—which is fancy wording for feels amazing against your skin. Available in both women's and men's bags.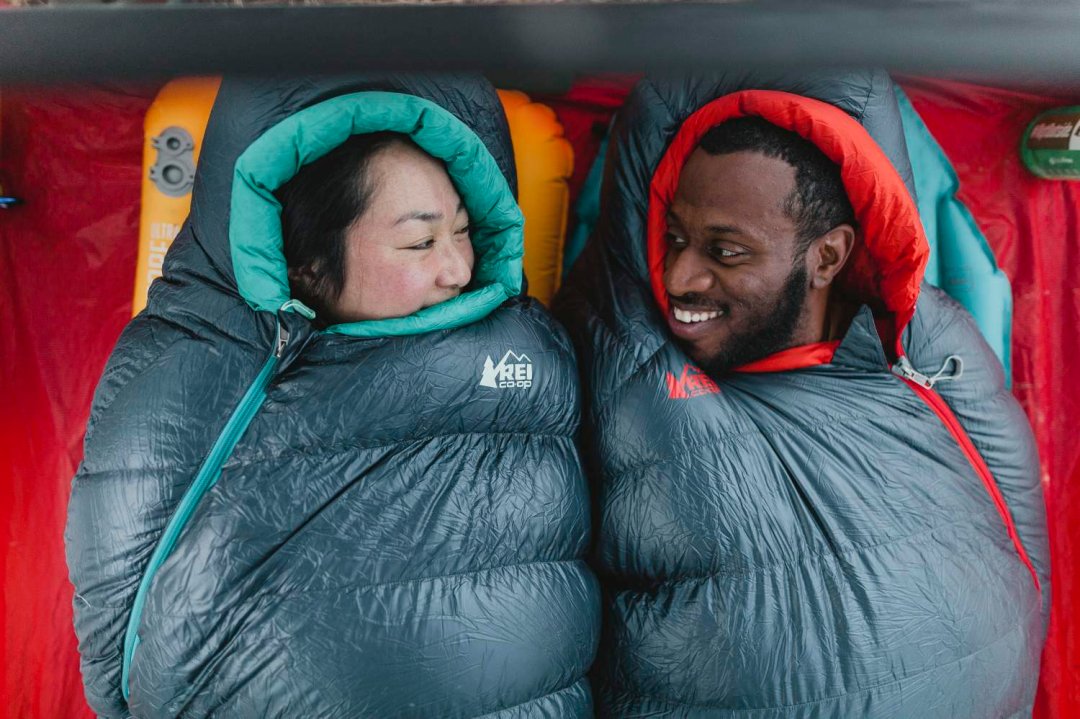 Flash Pack
The best packs are the ones you don't even notice. We've added our UpLift™ compression technology to pull the pack load up and in, giving you better balance and stability. The 3D contoured hipbelt offers exceptional comfort while the Packnit™ suspended mesh back panel conforms to your body for a fit that works the way your body does and provides ventilation even when you're working up a sweat. What's more, we've redesigned the hipbelt waterbottle pockets for easier access while hiking, so you don't have to stop unless you really want that break. Shop the women's 45 Flash pack.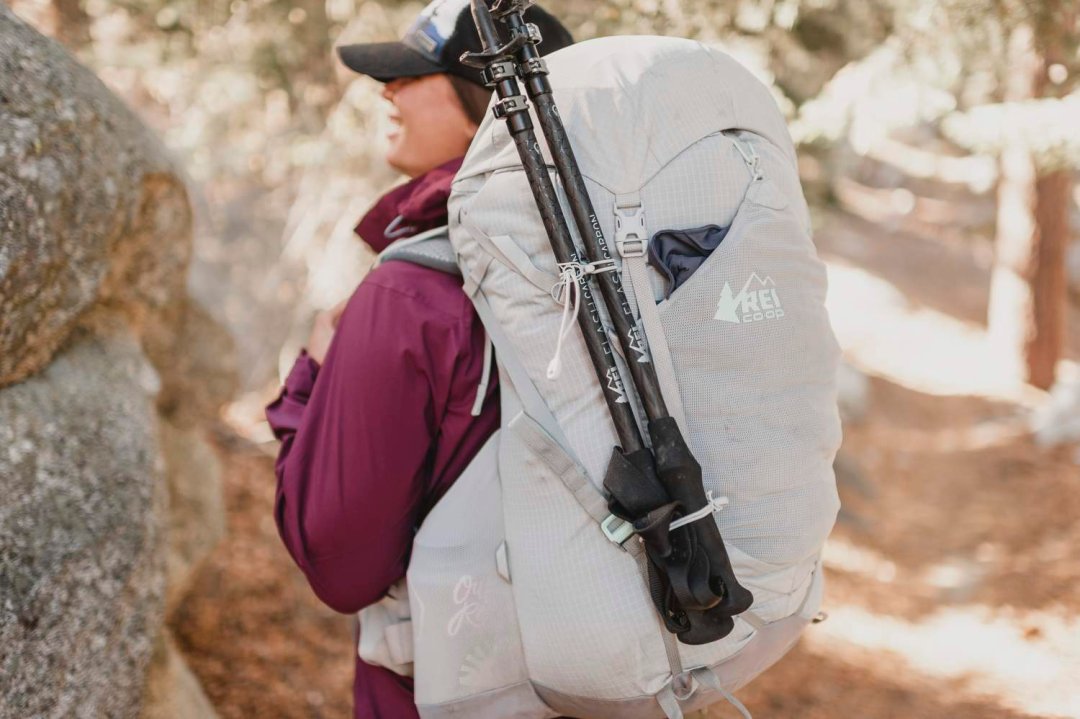 Flash Trekking Poles
Steep hills and rocky terrain aren't a problem when you rely on these finely-tuned trekking poles. The new, REI-exclusive ergonomic handle design is super breathable and fits nearly every hand size and position. Plus, the carbon-composite design is strong and sturdy with minimum weight, so you can get the support you need without any additional heft.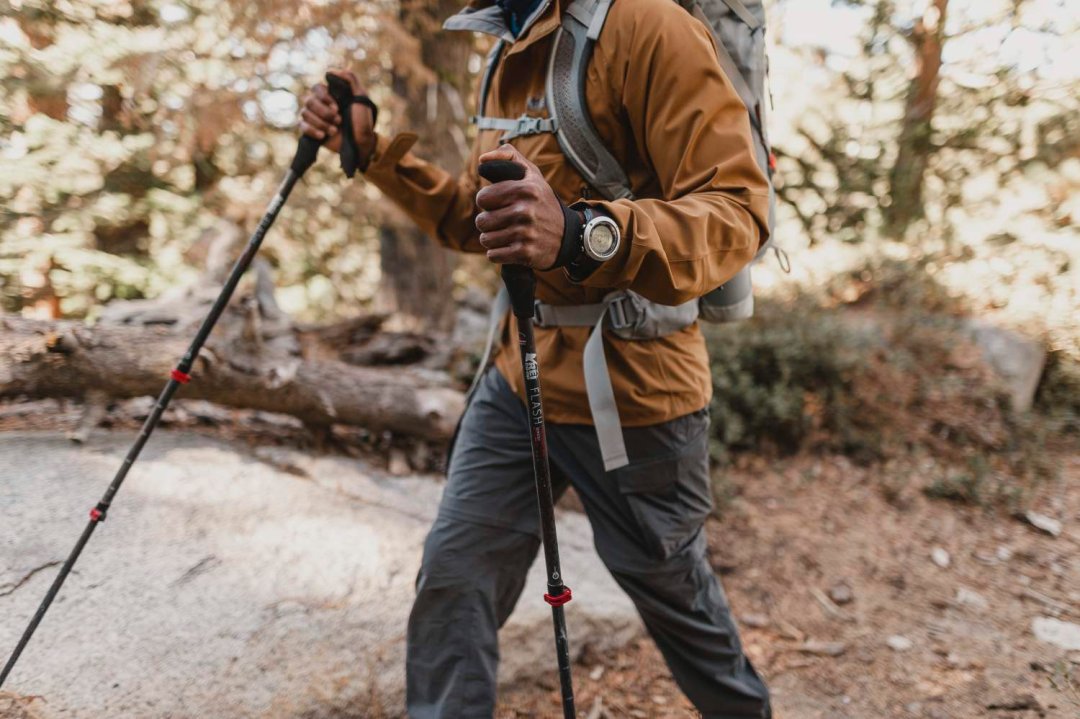 Talusphere Jacket
To further the adventure, we have a proven co-op favorite in the mix. This lightweight, breathable rain jacket offers exceptional range of motion with an interior that never feels clammy. Fully waterproof and windproof to 60+ mph, this jacket is up for anything you are. The large hand pockets are set high to accommodate a pack hipbelt and the hood adjusts easily for fine-tuned coverage.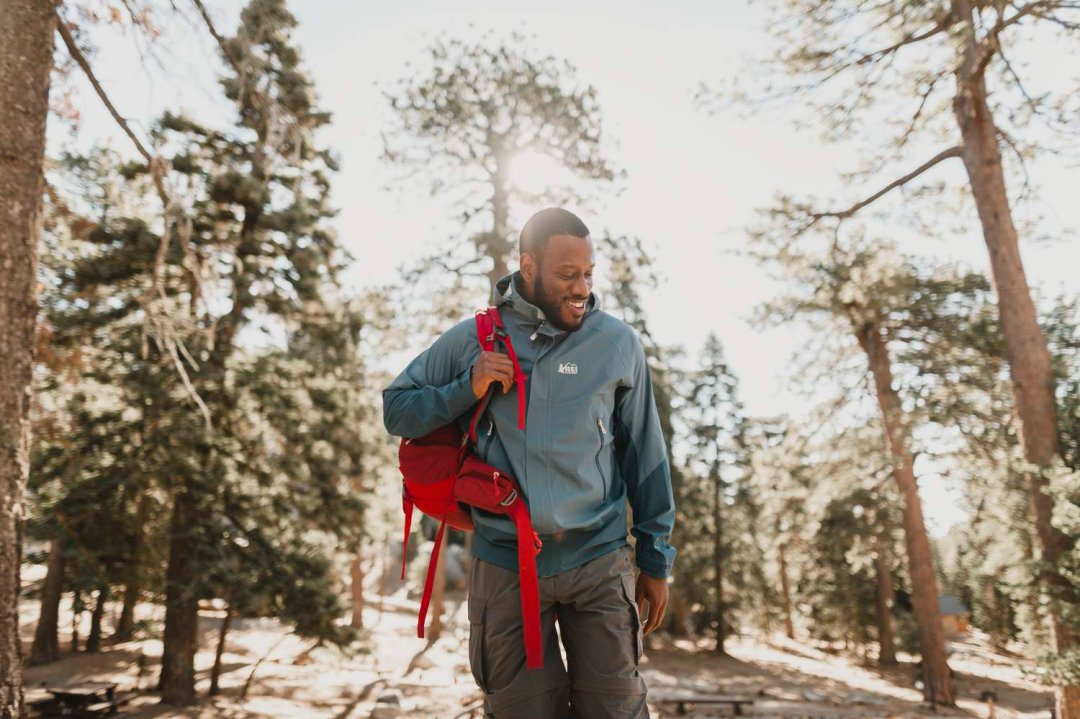 Whatever your next adventure, be prepared with the gear that gets you there. Then don't forget to share it with us on Instagram, Facebook and Twitter—just tag #OptOutside.