As the mountain evening slowly descended on our campsite high in the Panamint Range of California's Death Valley National Park, the wind picked up volume, swirling and buffeting our temporary little community of three tents. Then darkness fell, and I did something I'd do at home: I turned on the lights—the built-in LED lights of my Big Agnes Fly Creek HV UL2 mtnGLO® two-person tent, that is. And to tell you the truth, they made the wind seem a little more distant.
What do you look for in a three-season backcountry tent? In the past year, the list of attributes available in response to that question expanded to include interior lighting—when Big Agnes introduced its mtnGLO LED lights in some models. Now Big Agnes has brought LED lights to its ultralight Fly Creek tents, and redesigned the pole structure—calling it HV, or High Volume—to increase the livable space inside. To take measure of it, I used the two-person Fly Creek HV UL2 mtnGLO solo in Death Valley in May, and shared it with one of my teenage kids for several nights of backpacking and car camping in southern Utah in late March.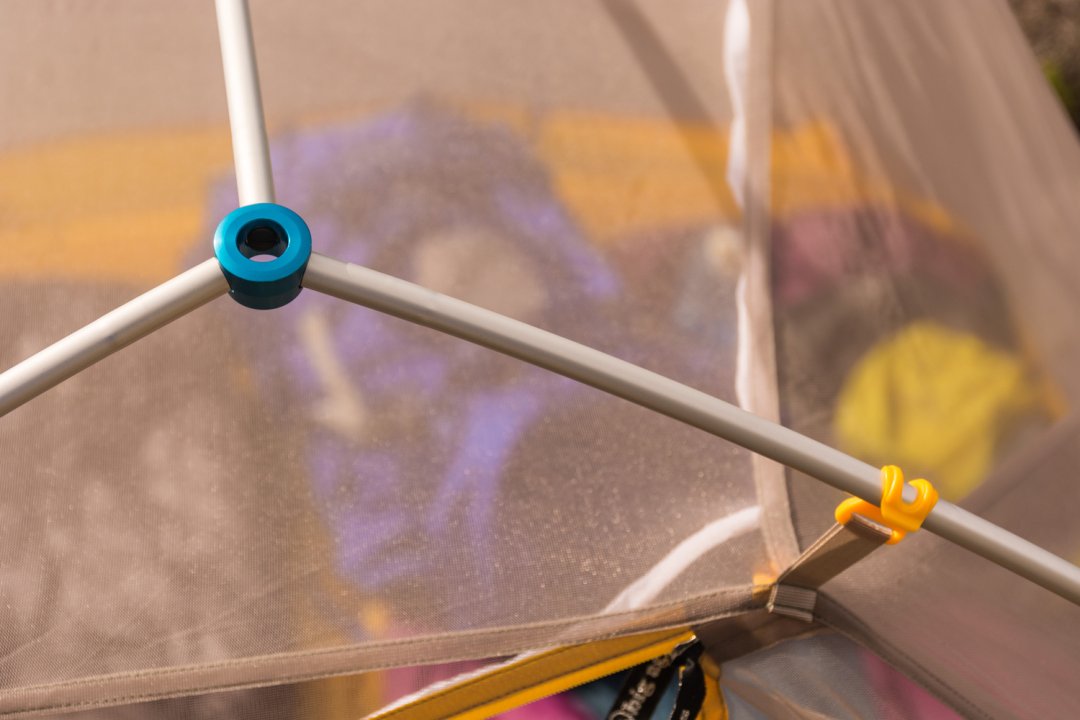 All of the Big Agnes mtnGlo tents have flexible strips of tiny LED lights in the ceiling seams that run on three AAA batteries. Controlled by an inside switch, the lights have two brightness levels; the brighter setting lets you see well enough to play cards and games, though not read a book, while the dimmer setting casts just enough light to locate items (like a headlamp). The lights pack away with the tent, so they require no additional fussing to put away or set up. They add just a few ounces to a tent's weight and run 90 hours or more on a set of batteries. While they initially struck me as a little gimmicky, I quickly came to like their convenience and soft, diffused light much more than the harsh light of many lanterns and headlamps.
On a family backpacking trip into the canyon of Utah's Dirty Devil River, we found a campsite just as a storm hit with pounding wind and rain. My wife and daughter (not pro gear testers) threw the Fly Creek HV UL2 mtnGLO up in minutes without having pitched it before. With a hubbed pole system and just a few plastic clips to attach the interior canopy to the poles, plus quick clips to attach the rainfly, it goes up that fast. And while the ultralight poles aren't intended for high winds in an exposed site, the tent withstood gusts of 25 to 30 mph through the evening.
The DAC Angle hub, unique to Fly Creek HV tents, creates steeper wall angles than in the standard Fly Creek shelters, resulting in a little more headroom and a vestibule angle that prevents rain from coming inside when you come and go. Still, this is a small tent: There's minimal room to sit up straight except at the center of the head end of the tent, where the peak height is a decent 40 inches, and the 28 square feet of floor space makes this tent best for two people who don't mind being in very close quarters.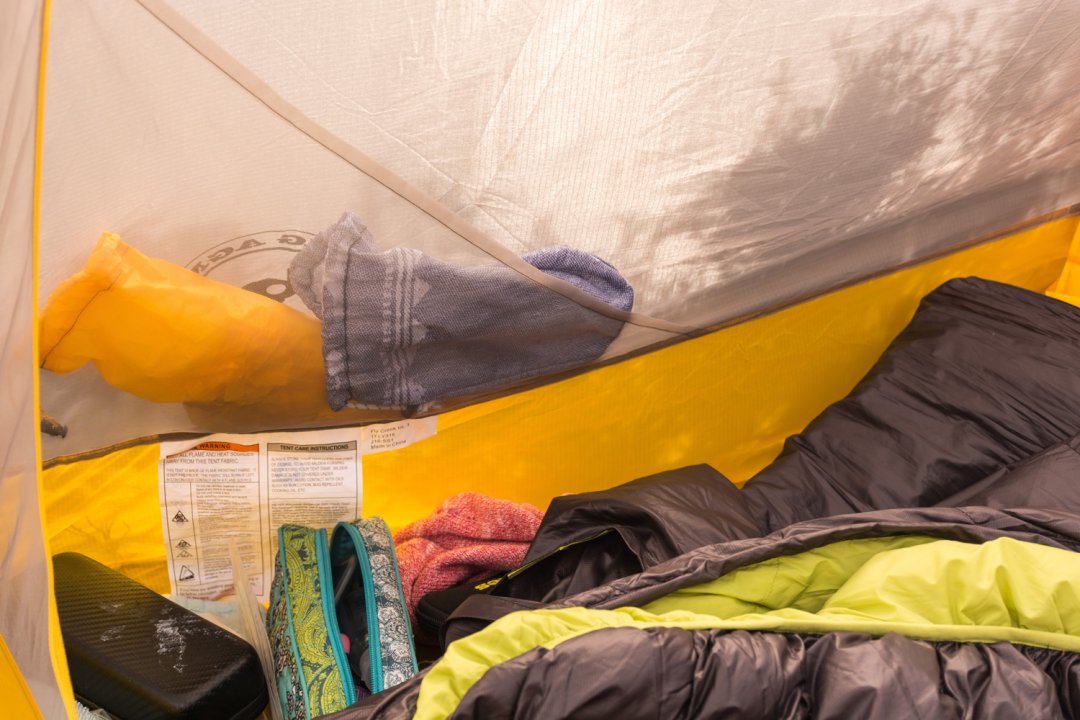 With lots of mesh in the walls, the Fly Creek ventilates well, despite having just one door and no real cross-ventilation. It stayed comfortable inside on warm nights and we had little condensation on cold, calm nights. One drawback of all that mesh: It allowed a lot of sand to blow inside during windstorms in Utah. Accommodations are spartan—three mesh interior pockets for organization. But the rainfly and floor are built for durability, made of silicone-treated nylon ripstop with a waterproof polyurethane coating, and all seams are taped with waterproof, solvent-free polyurethane tape.
The Fly Creek HV UL2 mtnGLO is one of the lightest, two-person, double-wall tents you'll find—and now comes with lights. But two people who want a little more space might consider the three-person Fly Creek HV UL3, which is less than a pound heavier for considerably more living space (39 square feet), making it a legitimate two- or three-person shelter. You can add a mtnGLO Tent Light Accessory Kit to it, purchased separately.
Shop Big Agnes Fly Creek HV UL2 mtnGLO tent only at REI.com.