Do you ever wish that your daypack carried as well as your full-size pack? So many small packs (less than 25 liters) are little more than glorified rucksacks: a bag with two shoulder straps. Sometimes that's all you need, but the simplicity is quickly trumped by necessity once you start adding anything of significant weight, such as water. Without compression straps, your load is literally slumped in a pile in a sack on your back. And without a frame or sturdy hipbelt, every ounce of that pile is going straight to your shoulders. My favorite aspects of CamelBak's new women-specific Sundowner address both of those issues.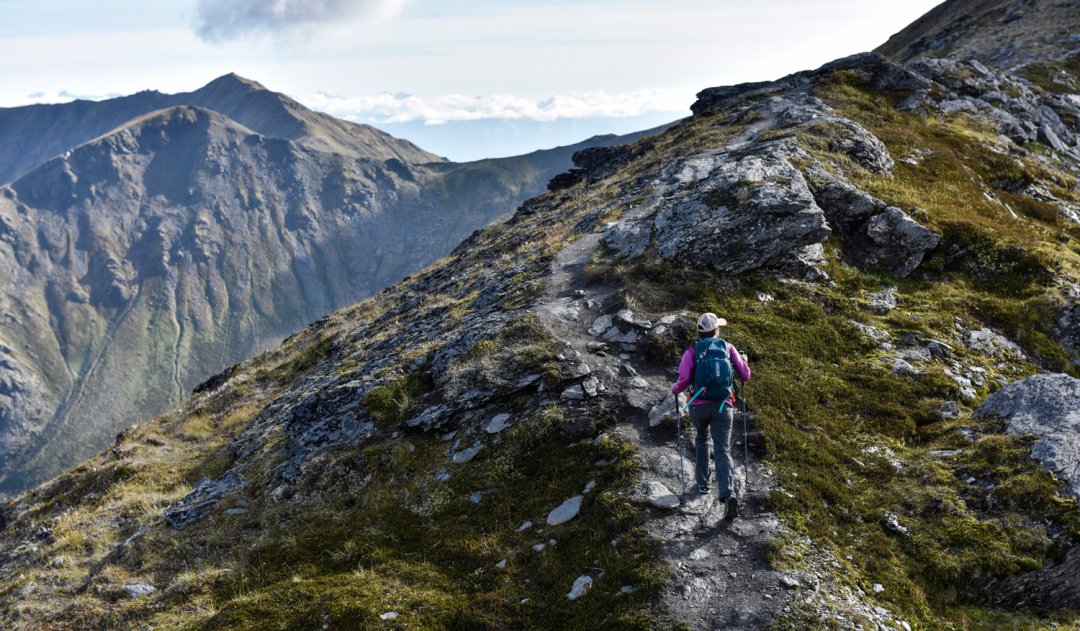 This 22-liter hydration pack will carry everything you need for a full day out in the hills, whether you're trail hiking, scrambling to the top of craggy peaks or riding a mountain bike. It comes with CamelBak's new Crux LR reservoir with capacity for three liters (100 ounces) of water. That's potential for packing some pounds—6.5 pounds, in fact—and the Sundowner is ready to handle it.
Designed with a metal frame, the pack transfers weight from your shoulders to your hips where you want it. What's more, the Sundowner features a special reservoir pocket right behind the lumbar area of the hipbelt with side compression straps that cinch the reservoir up against your lower back. This helps keep your center of gravity low and also helps takes strain off your shoulders.
The last piece of this load-management puzzle is the load lifters on the shoulder straps. I use them all the time on my full-size pack to take pressure off my shoulders, so it's nice to see them on a smaller frame pack.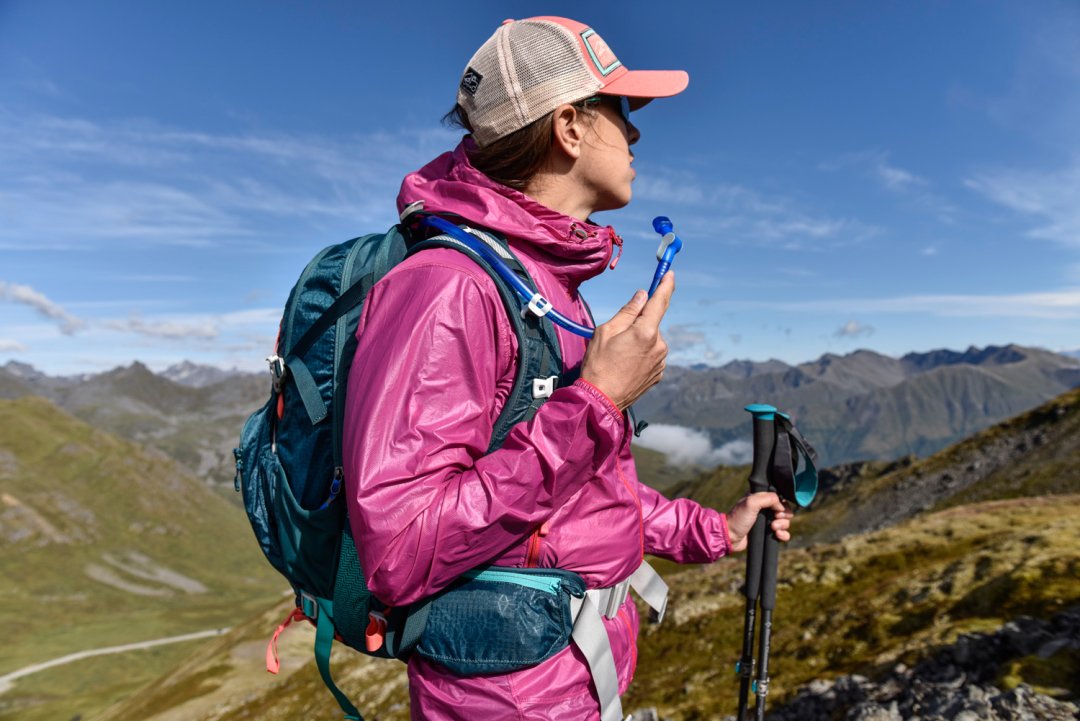 As you'd expect from CamelBak, the pack's hydration system is topnotch. The hose runs cleanly out from the reservoir and down the shoulder strap. It's capped with their signature locking bite valve. A unique magnetic tube trap on the shoulder strap keeps the hose accessible while you hike. I found it easier to use and more secure than some other magnetic hose-keepers on the market.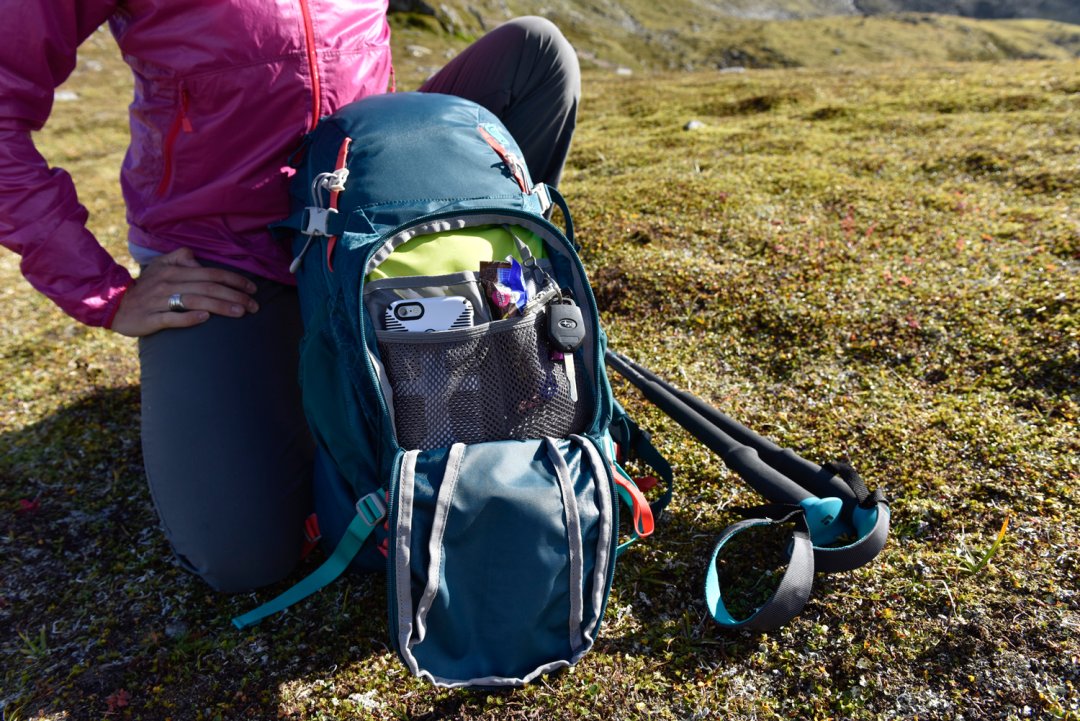 The three-liter reservoir and hose also get their own external access compartment in the pack. For your gear, there are plenty of pockets that keep smaller items from settling to the bottom of your load. My favorites are the rear stuff-it pocket for quick access to my wind jacket and the two hipbelt pockets for snacks or a small camera.
Overall I found the Sundowner to be better than most daypacks on the market today. It's a useful size at 22 liters—not too big and not too small. Heck, we've done overnighters with 25-liter packs and a minimalist kit. The construction appears well done and it should stand up to years of use. The Sundowner is a versatile option for those that want a do-it-all daypack. While trail running and rock climbing wouldn't be a good fit for this pack, in my opinion, due to the metal frame and bulk, that's not a dig on the Sundowner, as both of those sports require a certain fit and feature set.
Shop the women's CamelBak Sundowner LR 22 hydration pack and the CamelBak Crux Lumbar 100 Reservoir – 3 Liters at REI.com.