As I pulled CamelBak's new hydration daypack out of the box, my first impression was "Wow, this thing is hefty." The Franconia LR 24 is both a daypack and a hydration pack, but it's the Cadillac of those categories. It's full of features found on most big backpacking rigs, such as load lifters on the shoulder straps, a generous hipbelt with expandable pockets, and compression straps to bring the load closer into your back. And, it has a metal frame. All of these give it the ability to comfortably carry a good-sized load, and with over 20 liters of capacity, that's a real option.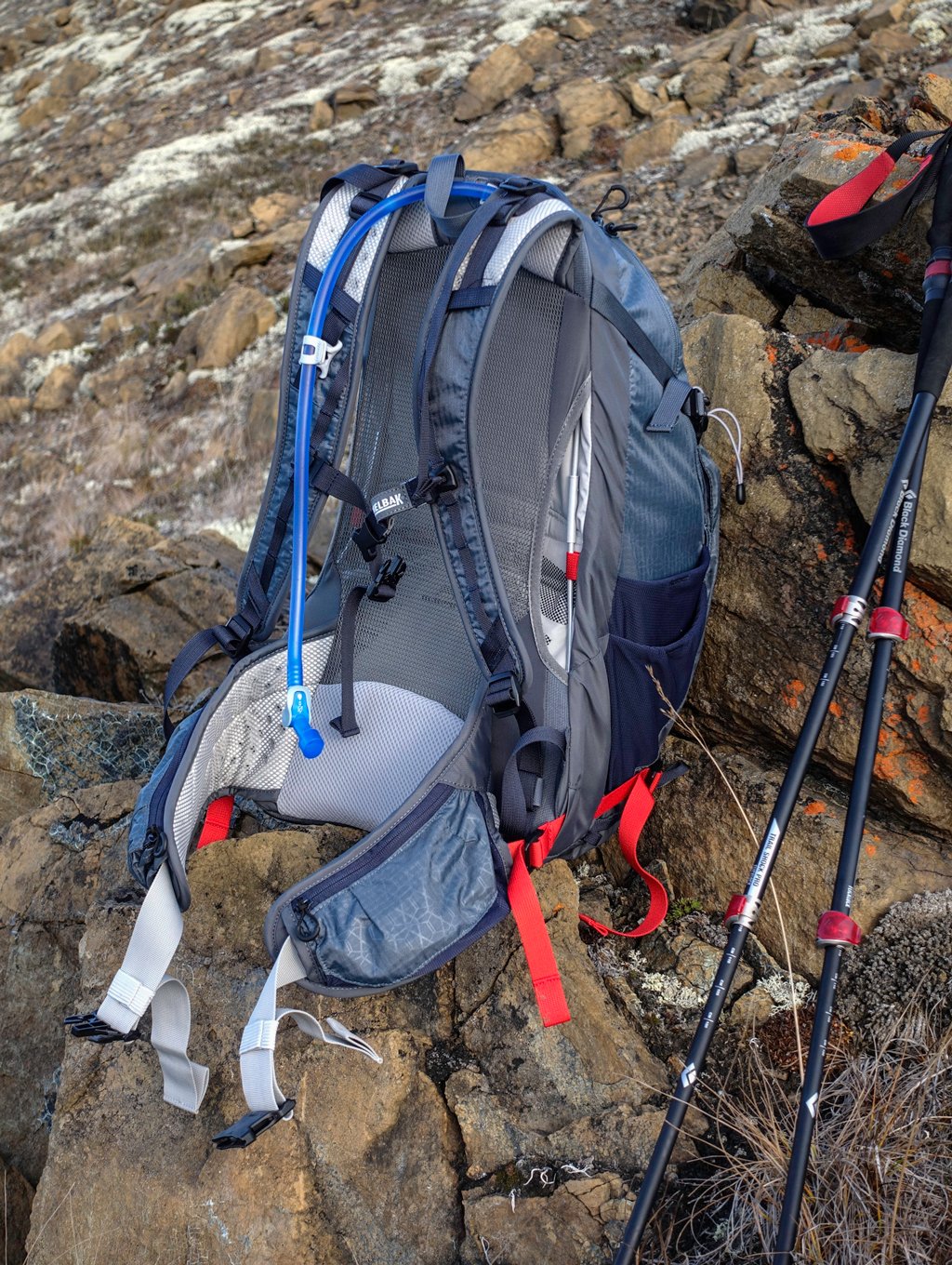 In addition to what I normally carry for a day hike in the mountains (snacks, layers, jacket, water), I was able to put a DSLR camera with a couple lenses in the pack body along with a couple cans of beer to fill it out properly. There still was room for a sandwich and an apple. With the three-liter water reservoir filled to capacity, my daypack weighed about 28 pounds—all of which would cut straight into my shoulders with a classic "bag with two straps" kind of pack. But trying on the Franconia, fully loaded for a posh day hike, I could feel how the solidly built frame worked with the load lifters, hipbelt and compression straps to provide a smooth carry. This proved to be the case on a couple peak-bagging missions in the mountains near our home in Anchorage, Alaska.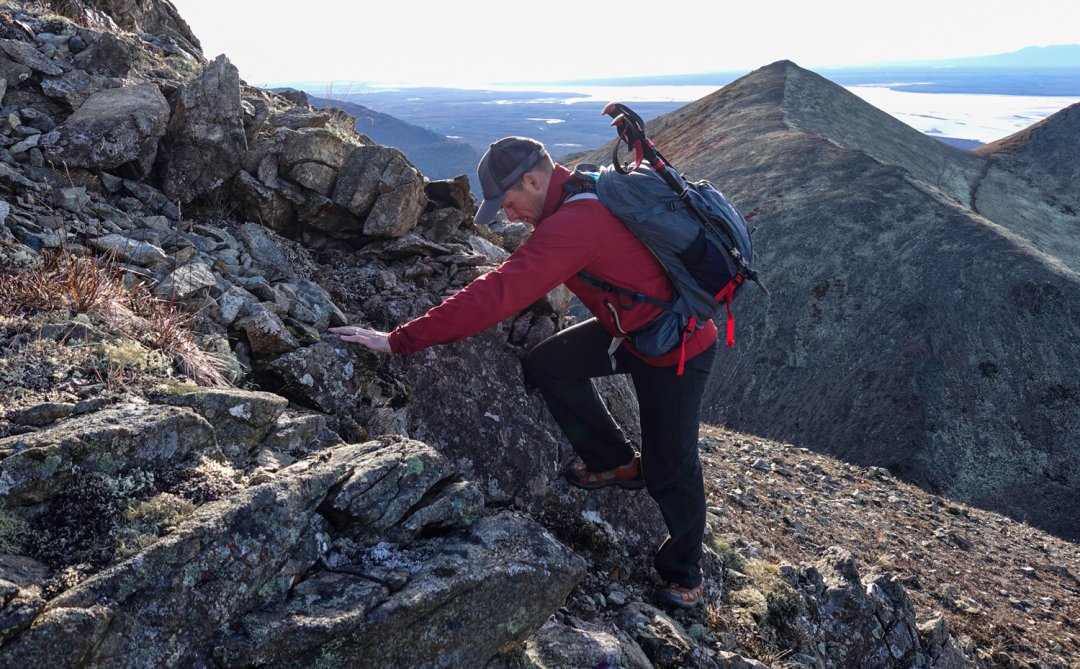 Scrambling up craggy ridgelines, I appreciated how the pack is designed to pull the weight into my back. The side compression straps for the internal reservoir pocket securely put those three liters squarely up against the lumbar area of the back instead of higher up in-between my shoulder blades.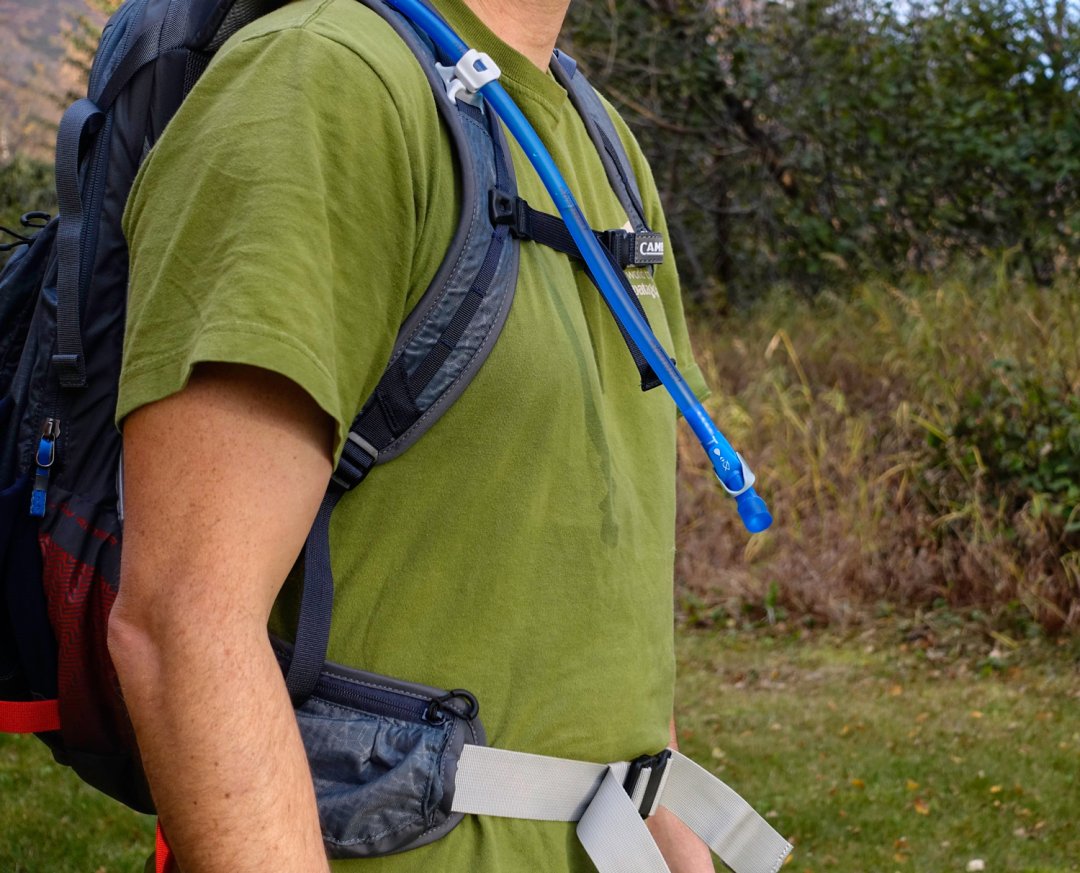 The pack's air suspension back panel was also one of my favorite features, since hiking a good-sized load up a couple thousand feet of mountain can be sweaty work. Even though I did break a sweat, the back of my shirt didn't get the soaked feel you can get with limited-airflow back panels. Lastly, the hipbelt tightened easily and both cargo pockets were easy to access while tight on your hips.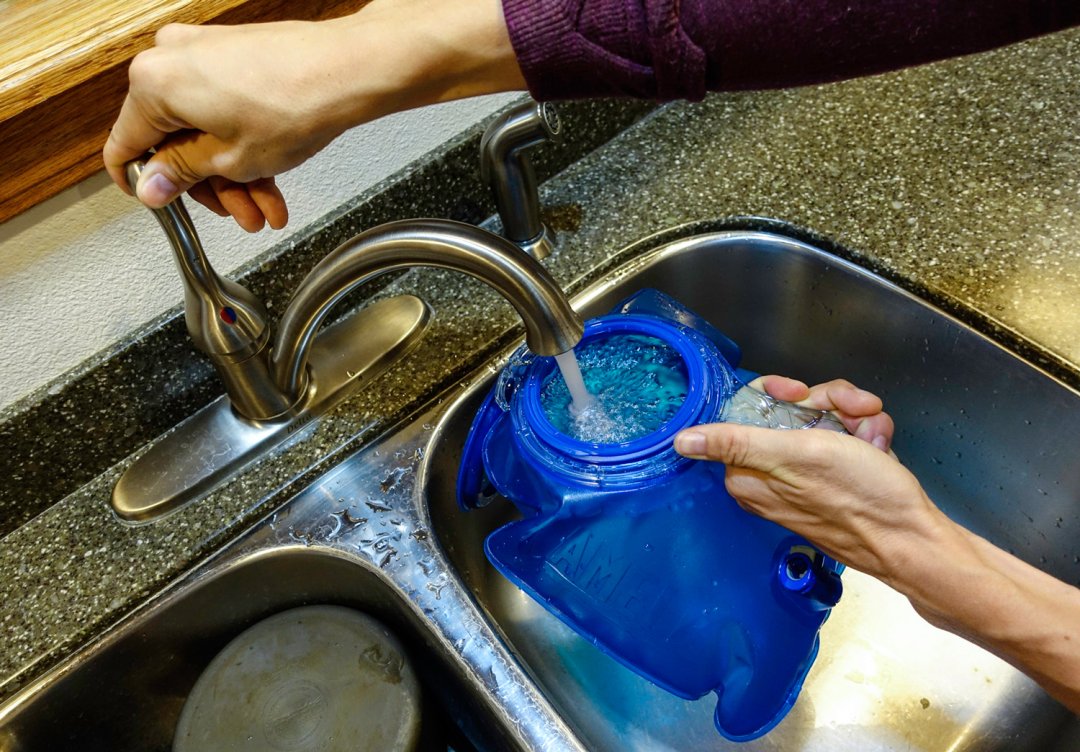 CamelBak's latest incarnation of their signature hydration reservoir, the Crux LR, is topnotch. I've shied away from CamelBak hydration systems after years of wonky screw-on lids that often went on half-cocked only to leak two liters of water into my pack. Those days seem to be behind us now: Filling and tightening the new Crux LR is easy and secure.
I did have a problem with the hydration hose being too stiff and sticking out awkwardly. However, I would chock that up to my pre-production sample. When I tested another new CamelBak Sundowner daypack with the same Crux LR system, the hose hung off the shoulder just fine. Trying the pack on at the store to see how hydration hose rides is a good idea.
The Franconia is more like a mini full-featured backpack than a daypack or hydration pack. Because its empty weight of nearly three pounds would easily eclipse the payload, you wouldn't want this for a trail run or if all you carry is a jacket and a couple energy bars. But its awesome carrying capacity does make it a good choice for day outings (bring a cooking system for hot drinks or dinner on top of some peak) as well as minimalist overnighters (we've done three days out of 25-liter packs).
Shop the CamelBak Franconia LR 24 hydration pack and the CamelBak Crux Lumbar 100 Reservoir – 3 Liters at REI.com.