Camp season sneaks up fast—make sure you're ready this year! Whether you're new to outdoor experiences or you're a seasoned pro, it's important to start by assessing what gear you have and what needs to be replaced.
For those who aren't sure where to start—or for those who just want to check out cool camp innovations—we've compiled a list of great gear to help outdoor enthusiasts of all experience levels prepare for a season full of adventure.
REI Kingdom 6 Tent
Bring your friends, your dog and that extra-large sleeping pad you're not sure you'll actually need. This tent's got space in spades. With room for approximately six people, it also has a center divider that zips into place, creating two rooms for extra privacy. Feel free to sit up, stand up, stretch out and make yourself at home.
Shop REI Kingdom 6 tent only at REI.com.
REI Kingdom Cot 3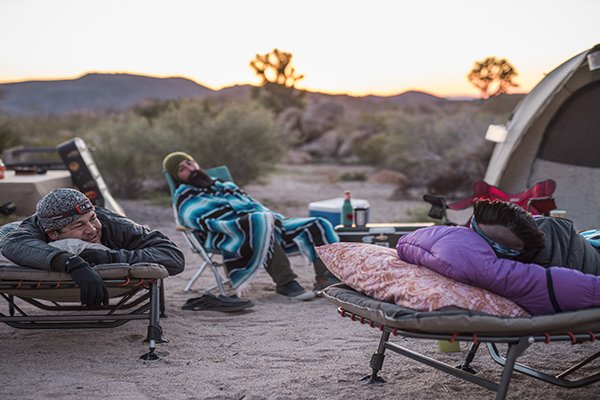 Cots don't have to be minimalist. This padded piece offers plush support for both sleeping (flat) and daytime lounging (at an angle). Set it up in seconds, then kick back and rest up.
Shop REI Kingdom Cot 3 only at REI.com.
Kelty Tru.Comfort Zip 29 Sleeping Bag—Women's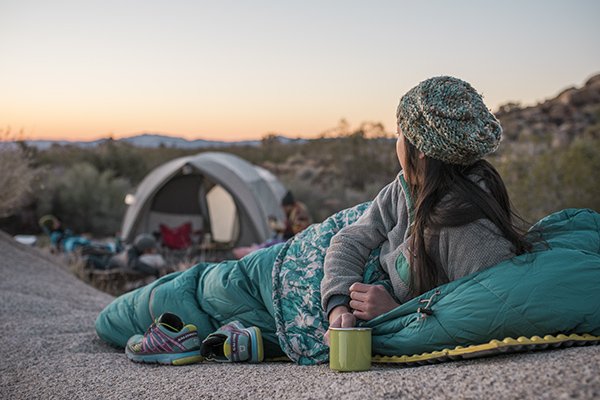 Treat yourself to restful nights of sleep while camping. This cozy, women-specific sleeping bag features a zip-out blanket that lets you control how much insulation you need, plus an oversize hood that accommodates a pillow from home. The bag is shaped to let you to sleep in any position—stomach sleepers, rejoice!
Shop the women's Kelty Tru.Comfort Zip 29 sleeping bag at REI.com.
YETI Tundra 45 Cooler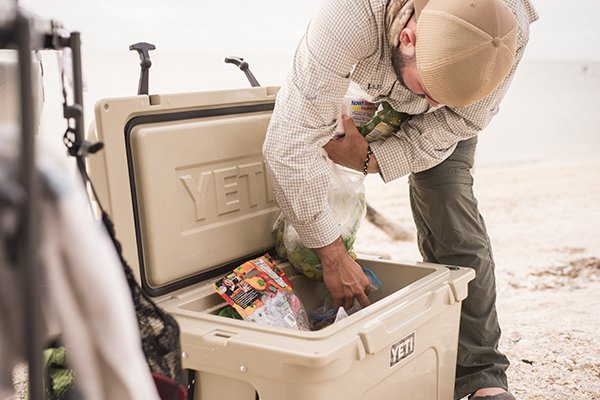 If you want to throw your food and drinks in the cooler, then toss that cooler in the back of your truck, the YETI Tundra 45 is the cooler you'll want. It's built to keep contents cold for days on end, but its super-durable design also withstands almost anything it comes up against—even grizzly bears. Seriously.
Shop YETI Tundra 45 cooler at REI.com.
Camp Chef Everest 2-Burner Camp Stove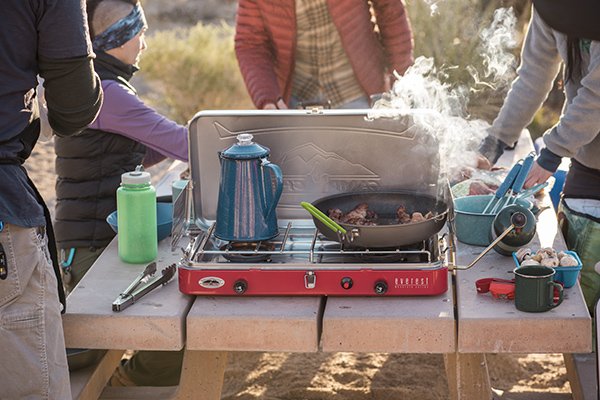 Whip up everything from breakfast burritos to pasta dishes with this lightweight, compact camp stove. Separate burner controls let you boil water on one side and sauté ingredients on the other, so meals are as easy and efficient as they would be at home.
Shop the Camp Chef Everest 2-Burner camp stove at REI.com
Osprey Manta AG 36 Hydration Pack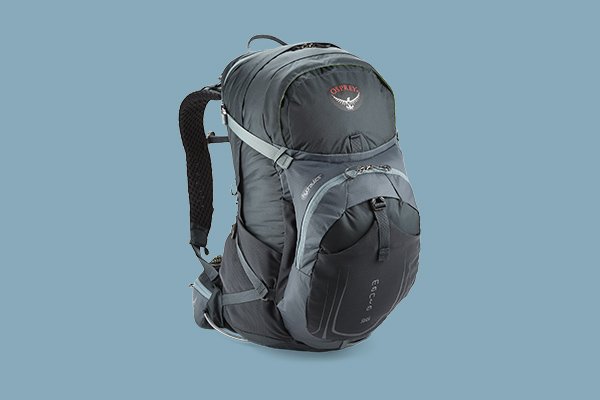 What's comfortable, ventilated and built to last? This reliable pack. A zippered hydration compartment holds a 2.5-liter reservoir, so you've got what you need for day hikes and whatever other adventures you're planning next. Stay hydrated, my friends.
Shop Osprey Manta AG 36 pack at REI.com.
Osprey Mira AG 34 Hydration Pack—Women's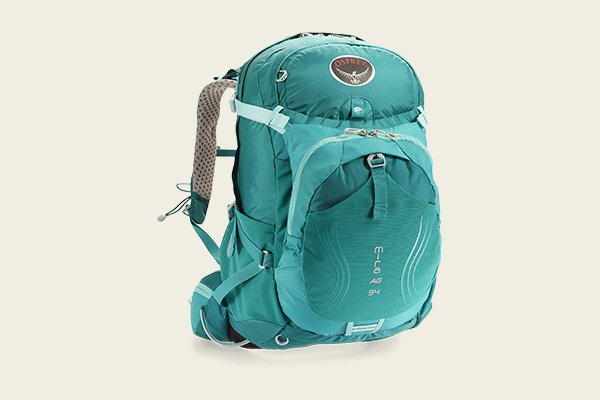 Just like the Manta AG 36, but designed specifically for women. This pack's Anti-Gravity suspension system is built for all-day comfort, so it's the perfect companion for day hike excursions from the campsite.
Shop the women's Osprey Mira AG 34 Hydration pack at REI.com.
REI Members-Only Camp Bundle—REI Camp Dome 2 Tent, REI Trekker Pad and the REI Siesta Sleeping Bag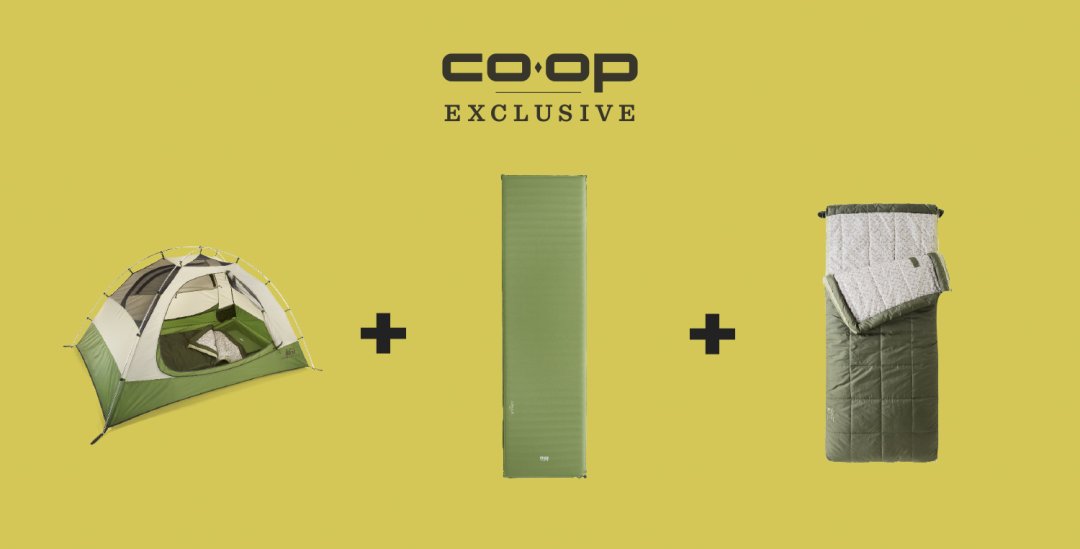 This three-piece bundle is the perfect starting point for creating a cache of camping gear. Available exclusively to REI members, it's made up of a two-person tent, a cozy 30-degree sleeping bag and a self-inflating sleeping pad. The best part? You can get it all for just $199. Gear up and rest easy wherever you make home.
Shop REI Camp Bundle only at REI.com (available until 7/15/2016 or until supplies last).
For more camping information, visit REI.com.