As a former Cascades mountaineering guide, I'm used to coping with wet conditions in the mountains. Over time, I've come to believe that there's no such thing as the perfect hard-shell jacket for every possible scenario—some shells may be extremely light and packable, but not as protective and durable over time. Others, more protective and long-lasting, but not as light.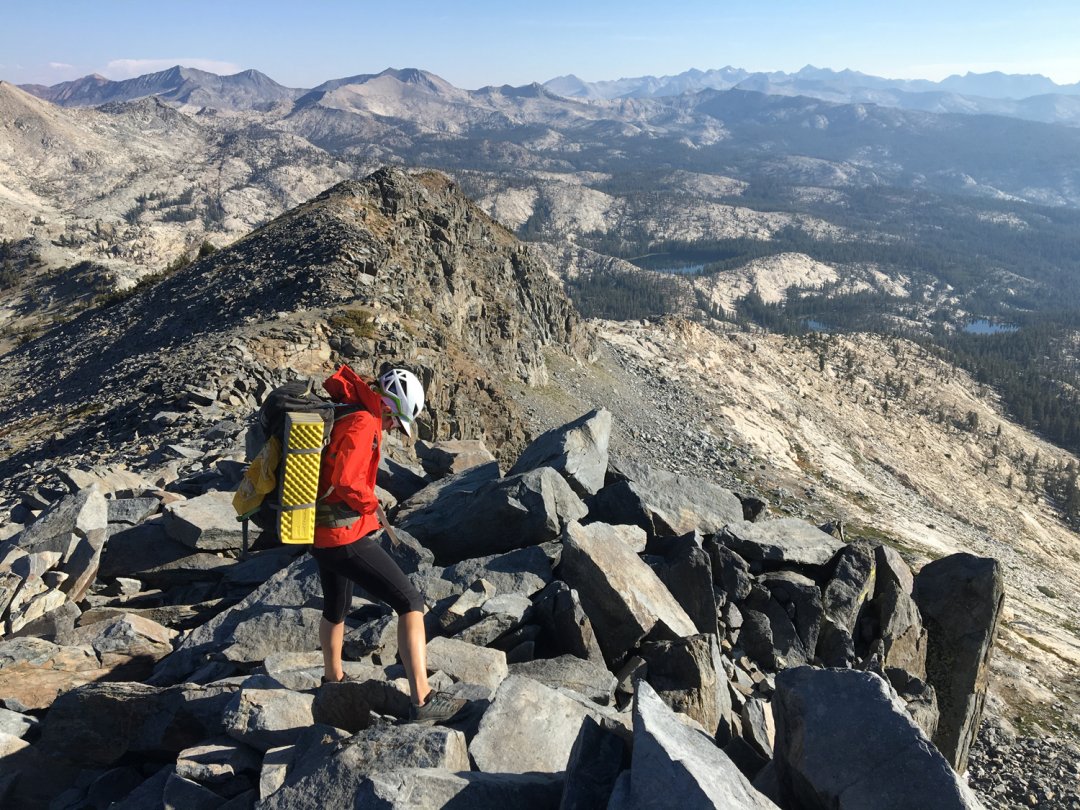 Photo by Caitlin Brown.
If you're out consistently in harsh, wet conditions you want a hard shell that will stay with you for the long haul. The Arc'teryx Alpha SV jacket will do just that, and is a hard shell particularly suited for alpine climbing, mountaineering and skiing.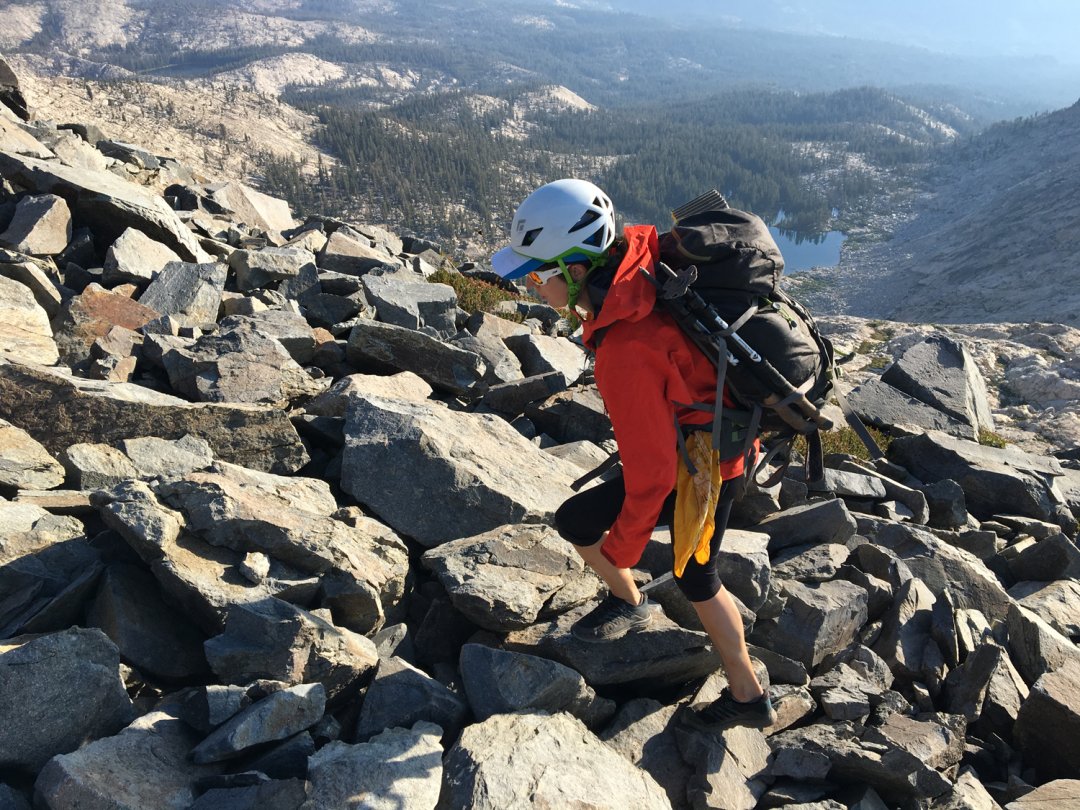 Photo by Caitlin Brown.
Right out of the box, I could tell this jacket was built with alpine climbers in mind. The hood is large enough to accommodate a climbing or ski helmet, and is highly adjustable with cinch cords at the back of your head and on either side level with your collarbone.
The pockets sit up high so that they're easy to access when you have a harness on. It also has a water-bottle pocket on the inside, which I consider essential for climbing cold mountains like Denali, in order to keep your water from freezing.
The jacket runs large enough to accommodate additional layers underneath, a huge plus for cold or changeable conditions, and the long cut makes it easily fit under a harness.
I found the jacket to be extremely weatherproof while testing it on a peak-bagging trip in the California Sierra. During a sudden rainstorm at Burro Lake, the jacket's waterproof, breathable Gore-Tex® Pro fabric and waterproof zippers kept me toasty and dry, and the firm brim of the hood kept the rain from getting in my eyes.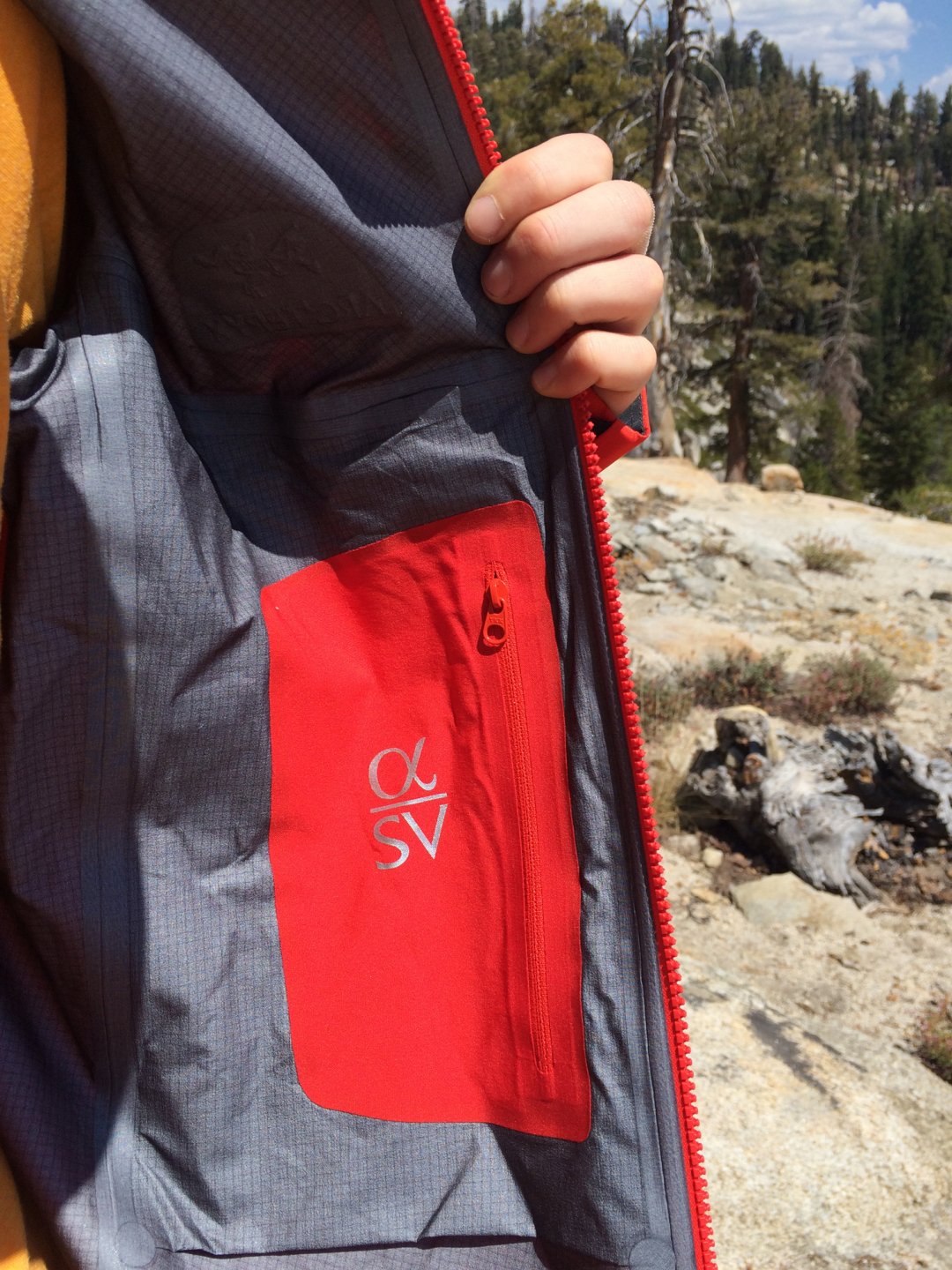 Photo by Caitlin Brown.
The jacket stood up to the wear-and-tear of scraping against rocks on a series of third-class rock scrambles, also did a great job of blocking the wind as I traversed the alpine ridge leading to the summit of Madera Peak. As conditions went from rainy and gusty to warm and sunny, I appreciated that I could just open up the large pit zips and continue on, rather than having to stop and take off the jacket altogether.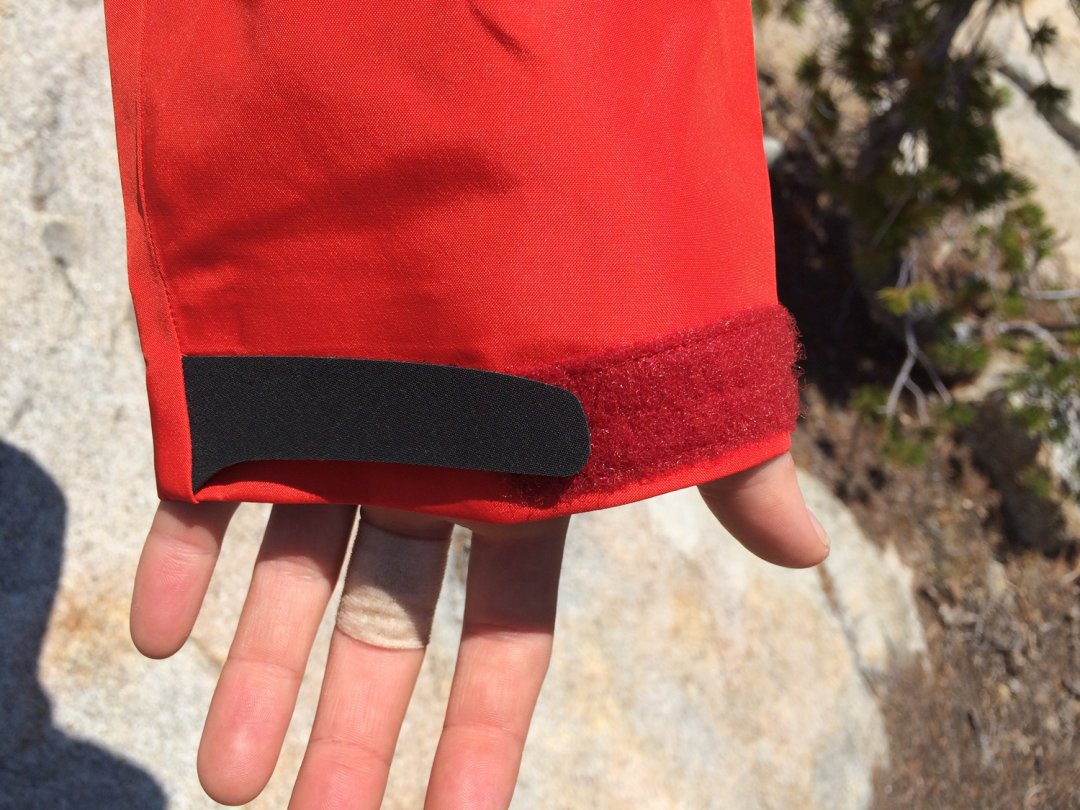 Photo by Caitlin Brown.
One possible problem area I noticed for long-term alpine use: the Velcro® wrist straps that you tighten to block out wind and water. In my experience, Velcro is mediocre in the rain and performs terribly in the snow, as the divots in the Velcro fill with moisture and it gets less and less grippy over time. In the future, Arc'teryx might consider old-school buttons or elastic cuffs.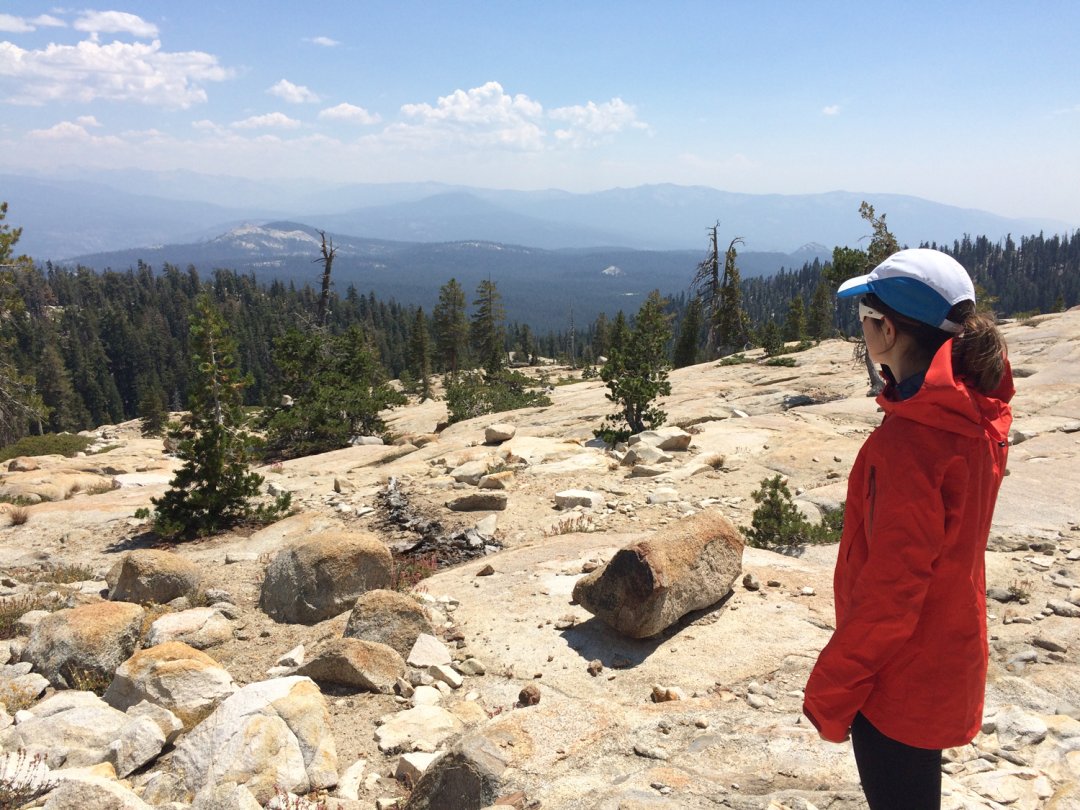 Photo by Caitlin Brown.
The biggest downside of this jacket is its list price: It's two to three times the price of the rain jackets of many competitors. Because of the cost and the weight (several ounces more than competitors' jackets), the Alpha SV would not be my pick as a back-up layer for climbing in Red Rock Canyon or for a weekend hike with a chance of rain. But it is the jacket I would choose to keep me dry throughout a season of ice climbing or for an ascent of Denali, where you one hundred percent need to depend on your gear and don't mind trading a few ounces (or a few dollars) for peace of mind.
Shop the Arc'teryx Alpha SV jacket in women's and men's at REI.com.
Disclosure: I received payment from REI to complete this review.