Every morning, Cassie Tweed hops on her 1960 Honda Cub and merges onto the highway with hundreds of other motorbikes flowing "like a school of fish" through Ho Chi Minh City. When it rains, the Saigon River floods the streets to her knees.
Cassie is the design director for Osprey. She lives and works in Vietnam, a long way from Southern California, where she grew up. "The outdoors was always very much a part of my life," she says. "I was also into creating, building, making things." Osprey was her first job out of college, and seven years later, she's still living her dream.
Osprey founder Mike Pfotenhauer was an early mentor. He never trained as a designer, so he had a unique approach that Cassie found refreshing. "From my background with a design degree, we come from a creative world, but we also put structure around it," Cassie said. "Mike's a free spirit. It was really good to get that perspective on design."
Three years ago, Mike decided to move the design center and he gave Cassie a choice: Colorado or Vietnam. "I felt like going to Vietnam made the most sense," she said. Most designers visit factories for a week or two, but Cassie's office is in a traditional Vietnamese wooden house, just steps from the sample room where prototypes are made.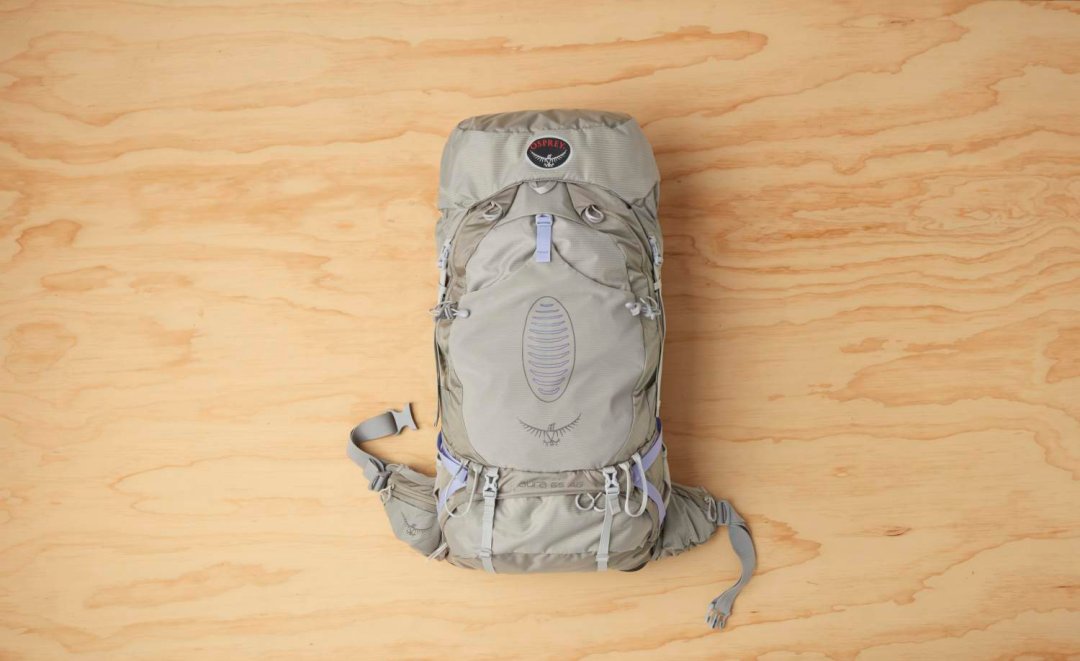 To design a pack, Cassie starts with a 3D model called a "paper box," which is made of thick paper stock. She'll draw directly on that, and then make some sketches. "Once I have an idea of what I want to do, I'll write a sample brief and work with the sample room developer, who's Vietnamese. She takes it into the sample room and builds it. I'll have a working prototype that I can analyze and test, and then do it again. It becomes an iterative process at that point. Then we combine the fabric and color and create lab dips. Once the design is finished and the fabric is ready with colors, we build sale samples. And then it's just more review and refining all the way up till production." The in-house design work takes about six months.
Cassie is creating some of the best packs out there, and she's had an important impact on women-specific packs, such as the Osprey Aura. She says that packs for both genders present similar challenges, except that women's packs have more complex curves and smaller frames. "Women typically have shorter torsos than men, but they carry the same gear," Cassie says. "That's where the real challenge is, creating proportions that carry the load on a smaller frame. I like to think of it as just different."
Following her passion has led Cassie on a surprising adventure. "I never thought I would live in Asia, and I'm doing that," she said. "I never thought I would be commuting by motorbike, and I'm doing that. From here on out, that's the way to go."
She also gets to travel all around Asia. For the Lunar New Year, she went to Chiang Mai, Thailand, for a meditation retreat. "I was in a Buddhist temple for 10 days, meditating with a bunch of monks, and never thought I would do that," she said.
Everything is different than it was in California, but for Cassie, the best part is escaping the pressure to fit in. "Here, I can be whoever I want to be," she said. "That's very freeing."
What's next for Cassie Tweed? "I try not to make long-term plans," she said, "but I can see myself living here for quite a while."