Over a century ago John Muir, a man who spent countless nights under the stars, who helped found the Sierra Club and who is often called the father of our National Park System, wrote about going to the mountains to find home.
This has always resonated with me. It recently got me thinking: What is home? Is it that plush pillow-top mattress I just bought? Or is it that mid-century sofa that I plop down on every night in order to eat dinner and watch election news on my flat-screen TV? I'm not so sure about that.
What makes me feel at home is drinking my morning coffee with the sun shining on my face. Wearing spandex pants and a hoodie all day long. Never having to look in a mirror and being completely comfortable in my own skin. Cooking a tasty meal outdoors and enjoying it with good company. Being able to completely check out. No overflowing inbox. No social media. No chores. No work. That to me is what home should feel like. A sanctuary.
So maybe home isn't just a man-made structure filled with furniture. Maybe it's more of a feeling or a state of mind.
As a blogger and freelance writer, I work from my apartment, and home doesn't always feel like the refuge that it should. To really feel at home, I sometimes need to get away, and my go-to solution is to hop in the car and find a nice spot to camp far away from the city and cell service.
Recently, I took a trip with a group of eight friends down to the San Rafael Swell, a remote spot in the Southern Utah desert surrounded by rocky red cliffs and a dark sky full of shooting stars. We brought our tents, sleeping bags, camp chairs, tunes, some chili fixings, a guitar, a glow-in-the-dark bocce set, and plenty of firewood to keep the party going well into the night. We told stories, laughed until our rosy cheeks hurt, and fell asleep listening to the wind whistle through the trees.
While it was just a short weekend away, coming back to my apartment in Salt Lake City I felt like I left my real home down in the desert. Turns out that John Muir fella was on to something.
Life really is better by the campfire.
Kristen's Car Camping Favorites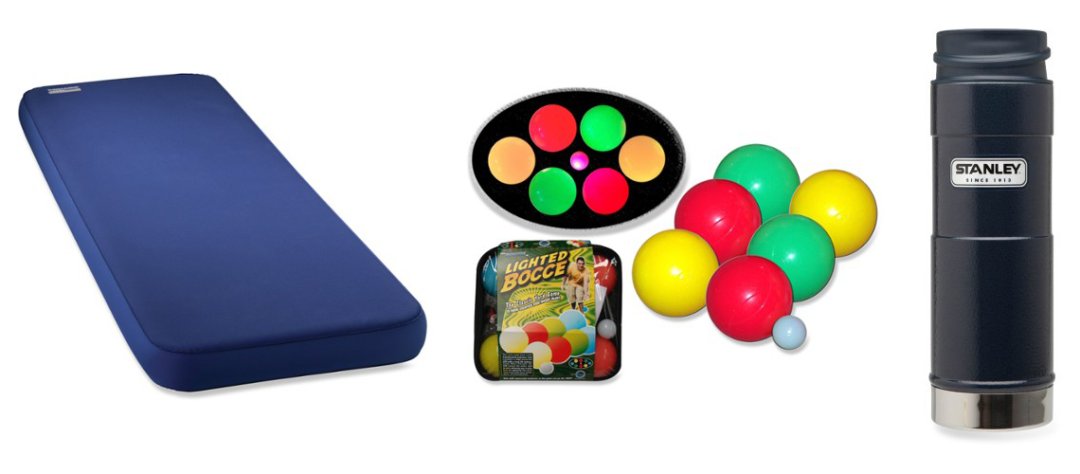 1. My camera
2. Bluetooth speaker
3. A comfortable sleeping pad: Therm-a-Rest MondoKing 3D Camp Mattress
4. Glow-in-the-dark bocce set
5. Camp chair
6. Stanley vacuum mug
7. Aeropress coffee maker
For more car camping information, visit REI.com.