My trail shoe requirements are pretty simple: Give me a shoe that provides stability, allows nimbleness on singletrack, and most of all, helps me feel fast on varied terrain. The Brooks Mazama meets or exceeds these criteria and has quickly established itself as my go-to shoe in my extensive gear collection.
Right out of the box, it's obvious this is a fast shoe designed to eat up trail. The raised toe is begging to spring off the ground, and the light weight and flexibility lets me know the shoe won't be weighing me down. This thing wants to race fast and dirty, and I'm gonna let it.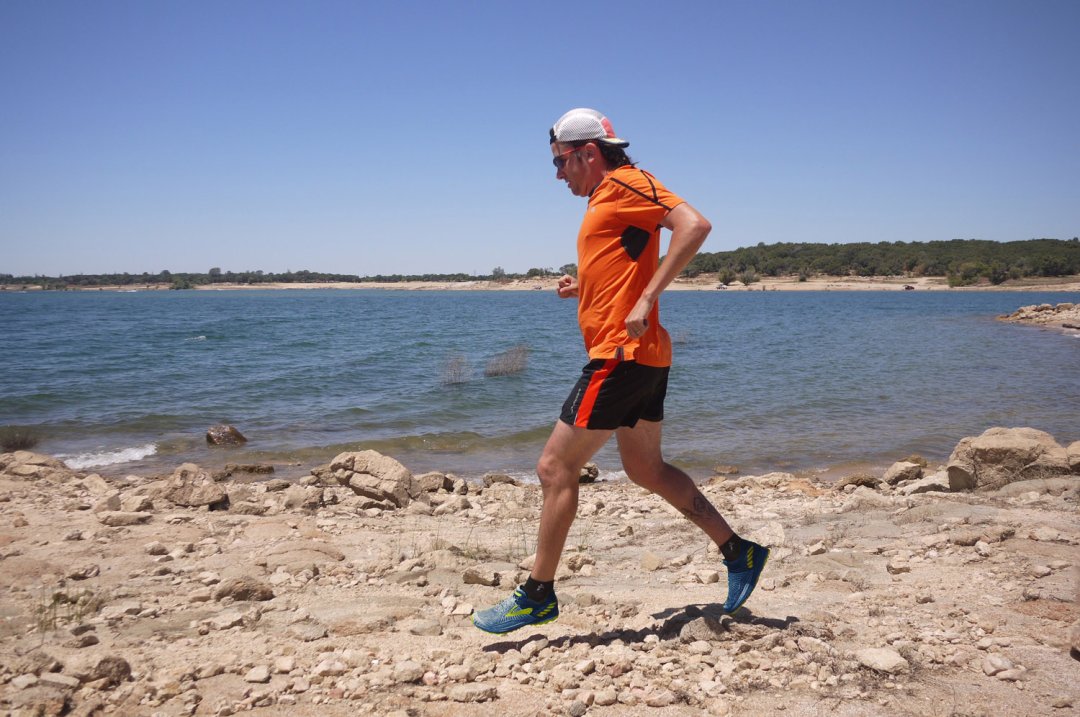 My calendar this summer has various shorter trail adventures mixed in with a 200-mile race around Lake Tahoe and a 100-mile stage race in the Himalayas. That's a lot of time on feet, so I need a shoe I can wear every day on any terrain and one that'll keep me excited.
The angled lug design on the Mazama is low enough to hammer groomed trail or fire roads, but has enough protection to get me up and over the rockiest of trails in any race. Though I appreciate the light cushioning in this shoe, it's more tailored to shorter races of 50k or less.
Let's Check Out the Build
Without ripping the shoe apart, it's obvious that there's some protection wedged in the footbed, and sure enough, there's a propulsion plate that doubles as a light rock-plate, providing just enough protection from the trails while assisting with push-off, all while still allowing for ample torsional flex. This was a very welcome surprise.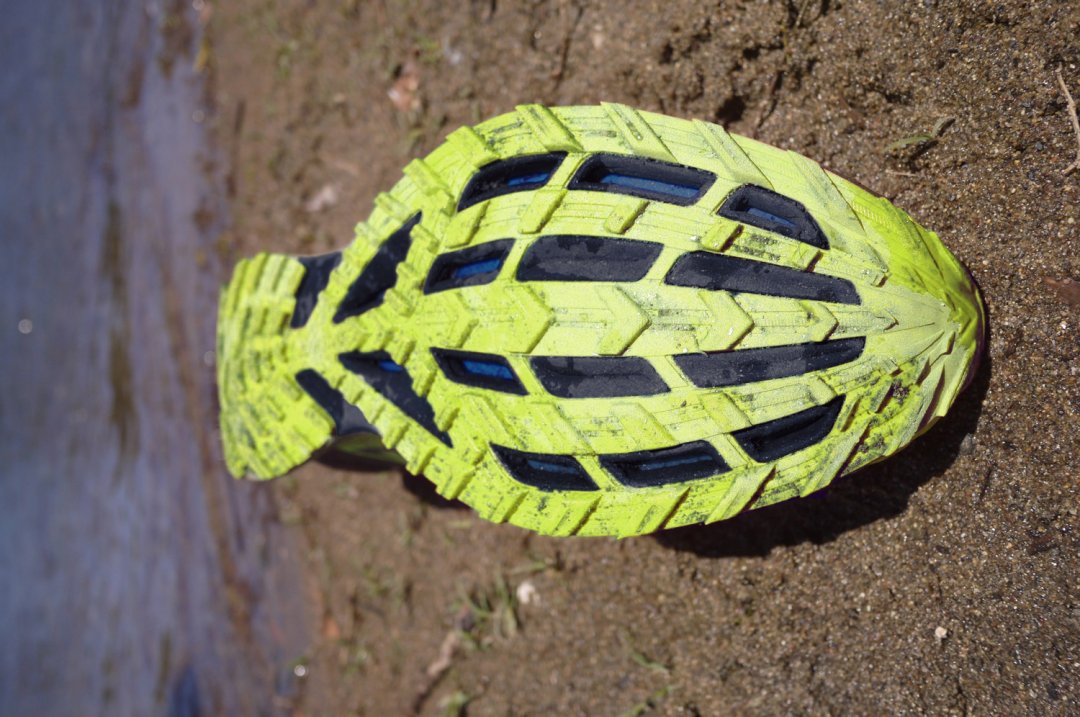 The 6mm drop (23/17) is perfect for me, allowing enough drop to not wreck my Achilles, but still flat enough to allow for a natural gate with ample ground feel. Combine that platform with an independent forefoot and heel, and you've got a shoe that offers control and nimbleness on any type of terrain. The shoe far exceeded my expectations here.
Fit and Feel
The Mazama fits true to size and has a sock-like, European feel to it. The forefoot is securely tight without being uncomfortable, and the heel cup keeps me secure while bounding around turns, even with severely fatigued legs.
Details, details.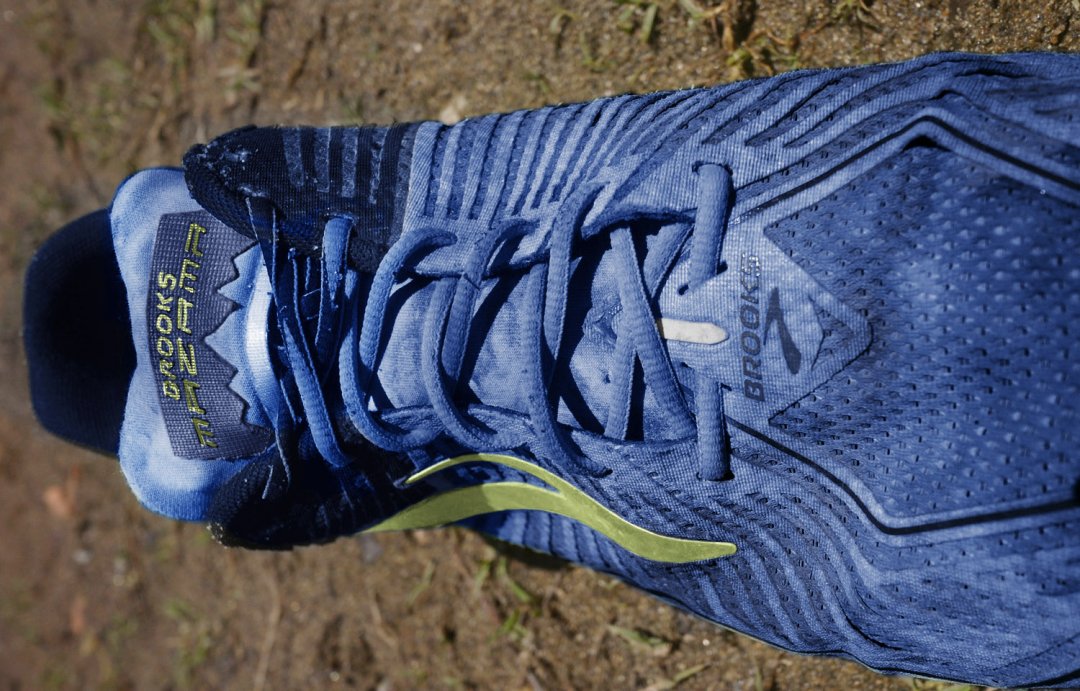 I've got a pretty easy foot to fit, so what really differentiates shoes for me are the details. The Mazama again exceeded my expectations here. Two details in particular—a gusseted tongue and a lace garage—set my mind at ease that I won't have tongue slippage, my shoes won't fill with debris, and my laces coming undone won't be an issue. Besides, shoes just look faster when laces are tucked in, don't they?
The stats on the shoe line up with industry standards. Moderate drop, just under 19 ounces a pair (depending on shoe size), but it's the extra attention to speed and design that's propelled the Mazama to the top of my shoe quiver.
Shop men's or women's Brooks Mazama Trail-Running shoes at REI.com.