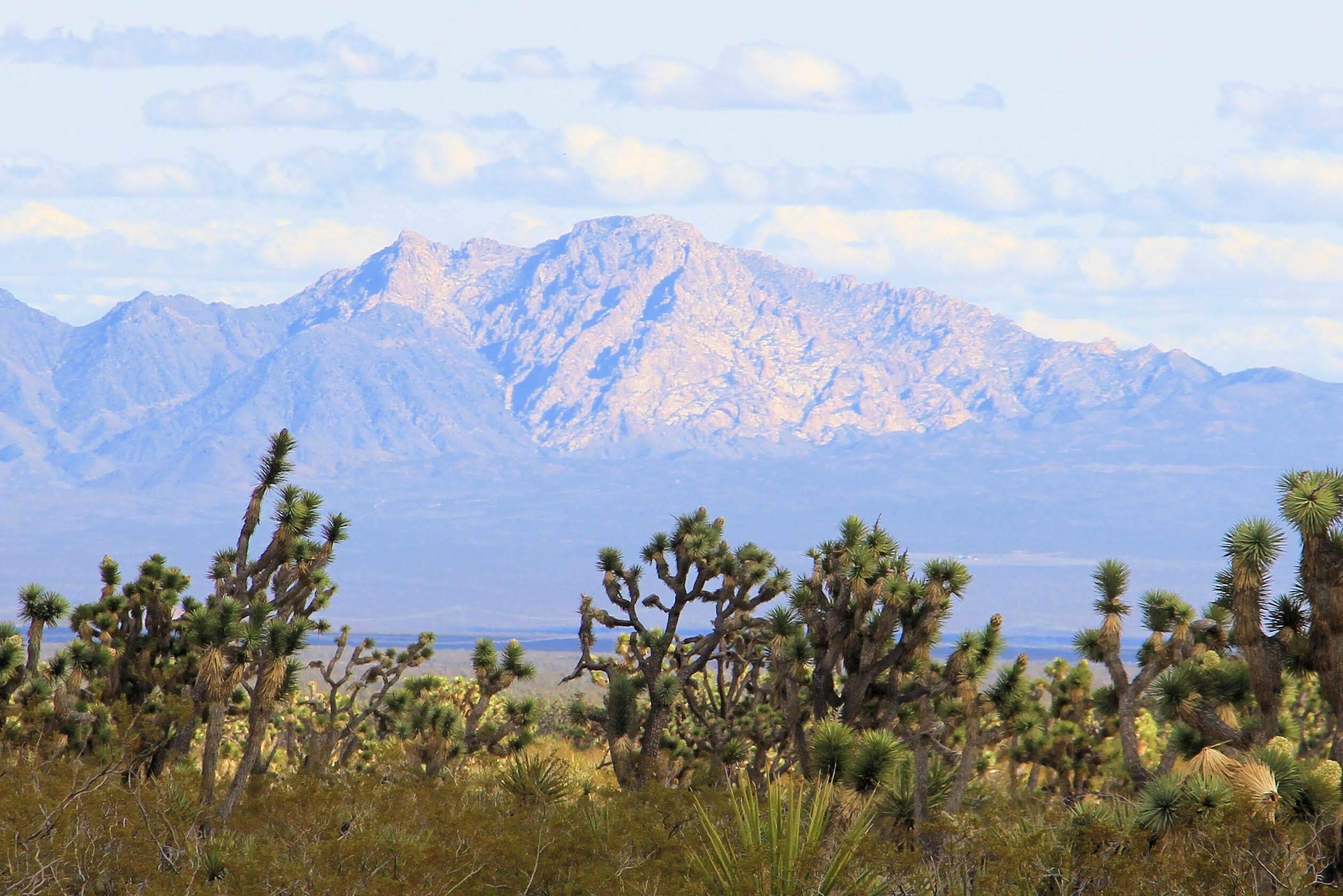 REI celebrates designation of two new national monuments
Mar 21, 2023
REI Co-op applauds the Biden Administration for designating Avi Kwa Ame National Monument and Castner Range National Monument, which will collectively protect half a million acres of public land, secure vital cultural resources for tribal and Latinx communities, and provide access to recreation.
Spanning more than 500,000 acres in southern Nevada that sit on the eastern end of the world's largest Joshua tree forest, Avi Kwa Ame National Monument preserves essential cultural heritage for dozens of tribal communities, precious wildlife habitat, and areas for recreation. This is a victory for all those who care about protecting public lands and waters, but especially for the Native American communities whose leadership helped secure the future of Avi Kwa Ame. Avi Kwa Ame is sacred to the Mohave, Chemehuevi Paiute, Hualapai, Yavapai, Havasupai, Quechan, Maricopa, Pai Pai, Kumeyaay, Hopi, Zuni, Halchidhoma and Cocopah. We recognize the leadership of the Fort Mojave Indian Tribe, Inter-Tribal Council of Nevada, Inter-Tribal Association of Arizona, and other leaders who worked tirelessly so that all may benefit from the preservation and enjoyment of their ancestral lands.  
Castner Range National Monument will preserve 6,671 acres in El Paso, Texas that hold exceptional cultural, ecological, historical, and recreational value. Castner Range contains ancient rock imagery and cultural deposits dating back thousands of years and is home to former military sites from the last century, celebrated Mexican yellow poppy blooms, and prime areas for hiking, camping, backpacking and mountain biking. The protection of Castner Range also addresses critical gaps in access to nature for communities experiencing some of the country's highest poverty rates. We celebrate the Latinx communities who have fought for the creation of this monument since 1971, and honor the leadership of Frontera Land Alliance, Franklin Mountains Wilderness Coalition, El Paso Community Foundation, and many more for securing this unparalleled area for generations to come.
At REI, our mission is to connect every person to the power of the outdoors and engage them in the fight to protect it. We are proud to have spoken out in solidarity with tribal communities fighting to protect national monuments —along with tens of thousands of co-op members, hundreds of businesses, and millions of other Americans. The co-op will continue to harness the power of the Cooperative Action Network in support of more inclusive and collaborative stewardship of public lands. Join us.
Header image courtesy of Alan O'Neill.
Footer image courtesy of Mark Clune.
About the REI Co-op
REI is a specialty outdoor retailer, headquartered near Seattle. The nation's largest consumer co-op, REI is a growing community of 23 million members who expect and love the best quality gear, inspiring expert classes and trips, and outstanding customer service. REI has 181 locations in 42 states and the District of Columbia. If you can't visit a store, you can shop at REI.com, REI Outlet or the REI shopping app. REI isn't just about gear. Adventurers can take the trip of a lifetime with REI's active adventure travel company that runs more than 100 itineraries across the country. In many communities where REI has a presence, professionally trained instructors share their expertise by hosting beginner-to advanced-level classes and workshops about a wide range of activities. To build on the infrastructure that makes life outside possible, REI invests millions annually in hundreds of local and national nonprofits that create access to—and steward—the outdoor places that inspire us all.