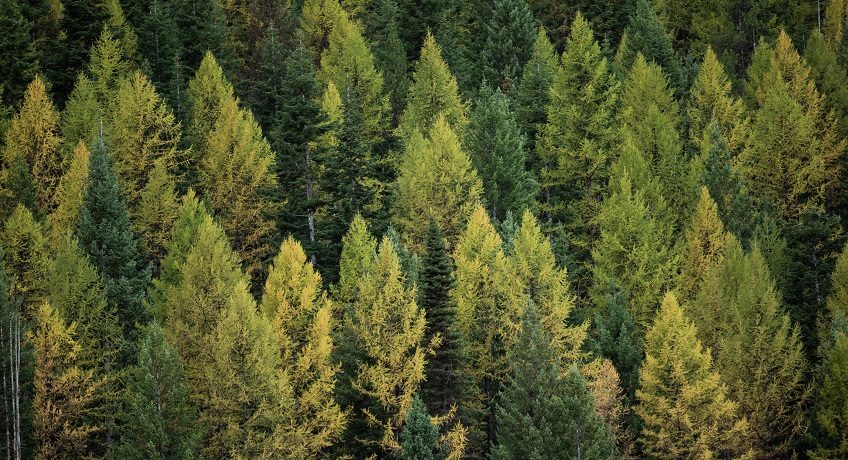 REI Co-op Celebrates Passage of Bipartisan Infrastructure Package
Nov 12, 2021
REI Co-op applauds the passage of the bipartisan Infrastructure Investment and Jobs Act (H.R. 3684). This legislation includes historic measures to combat the climate crisis, including investments in natural climate solutions (like reforestation efforts), ecological resiliency, active transportation systems that enable car-free commuting, and essential improvements to trails and neighborhood streets that benefit those seeking time outside.
We are particularly pleased about the passage of the REPLANT Act within the infrastructure package, which provides the U.S. Forest Service with funding to plant 1.2 billion trees over the next decade, capturing millions of tons of carbon dioxide and protecting critical wildlife habitat while creating jobs and boosting local economies. This is a major victory for the REI Cooperative Action Network, which made the REPLANT Act its inaugural action for the grassroots advocacy community.
Confronting climate change requires collective effort, and these initiatives are essential to driving forward a broad, national climate strategy. We are especially grateful for the leadership of the bipartisan group of senators and representatives who fought for the future of our planet, and we look forward to the signature of President Biden.
We are excited to see what more we will achieve as we continue to fight for the outdoors, together.
About the REI Co-op
REI is a specialty outdoor retailer, headquartered near Seattle. The nation's largest consumer co-op, REI is a growing community of 21.5 million members who expect and love the best quality gear, inspiring expert classes and trips, and outstanding customer service. REI has 179 locations in 42 states and the District of Columbia. If you can't visit a store, you can shop at REI.com, REI Outlet or the REI shopping app. REI isn't just about gear. Adventurers can take the trip of a lifetime with REI's active adventure travel company that runs more than 100 itineraries across the country. In many communities where REI has a presence, professionally trained instructors share their expertise by hosting beginner-to advanced-level classes and workshops about a wide range of activities. To build on the infrastructure that makes life outside possible, REI invests millions annually in hundreds of local and national nonprofits that create access to—and steward—the outdoor places that inspire us all.