REI Cooperative Action Fund's inaugural 2021 investment
Oct 4, 2021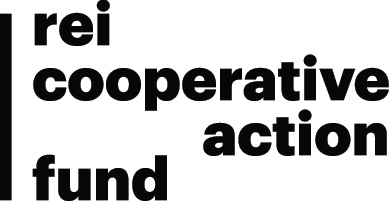 The REI Cooperative Action Fund is a new, community-supported public charity founded by REI Co-op. This year, the Fund is investing $1 million to 19 organizations promoting justice, equity and belonging in the outdoors. In addition to this initial investment, the Fund will scale its efforts as more people participate and contribute. This inaugural investment is made possible by REI Co-op. In 2021, the Fund will support the following 19 organizations:
The REI Cooperative Action Fund is part of a broader effort to advance racial equity, diversity and inclusion within REI and broader society. With 20 million members and more than 15,000 employees, REI is uniquely positioned to drive meaningful change against some of the most challenging issues facing society. REI's Cooperative Action platform harnesses the collective strength and size of the co-op community to fight for a more sustainable and equitable future for the outdoors. REI members, employees and the public can participate in Cooperative Action by donating to the Fund, voicing their support for legislation that impacts the outdoors through the REI Cooperative Action Network, and reducing their carbon footprint by purchasing and trading in used gear.
About the REI Cooperative Action Fund
The REI Cooperative Action Fund is a 501(c)(3) public charity founded in 2020 by REI Co-op to build a movement to promote justice, equity and belonging in the outdoors. The Fund aims to bring together millions of REI members, thousands of REI employees, and hundreds of nonprofit partners and community leaders to support organizations that are improving the well-being of all people through time outside. With ongoing support from REI Co-op, 100% of donations from the general public to the Fund go to the people and organizations leading this work in communities across the country.