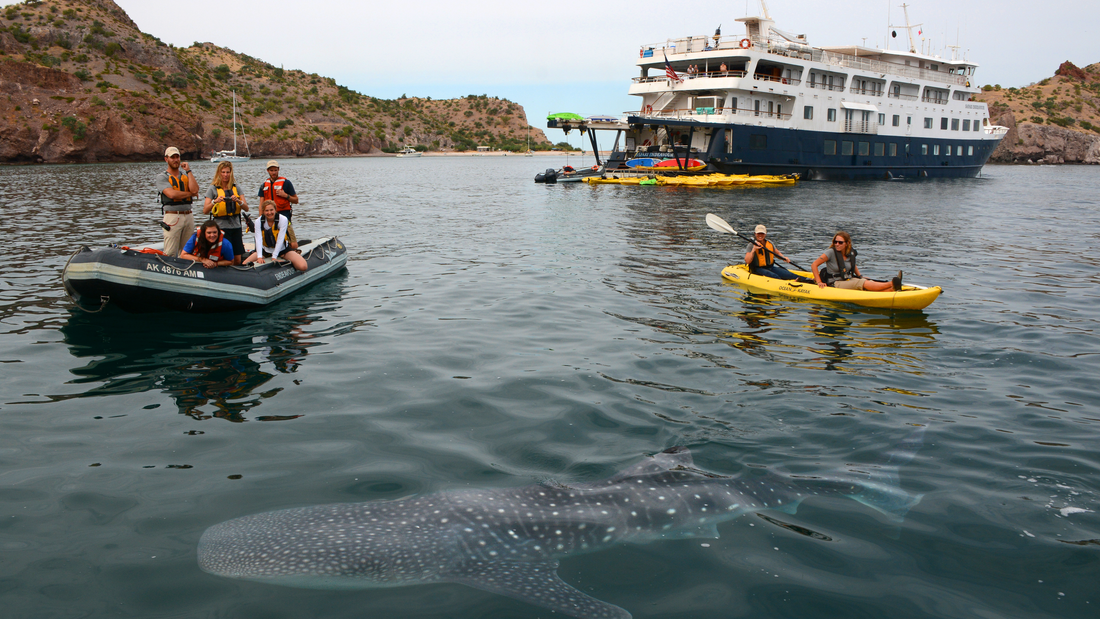 Exclusive REI Member Offer!
Double your REI Member Benefits when you book Baja California's Whales & Sealife - 7 Night Cruise! Promotion runs through February 28th, 2023 on sailings departing between January 21st and May 6th, 2023. Some restrictions apply. Call 1-800-862-8881 for more details and to book your trip!!
Go where the big boats can't
From Alaskan fjords to Hawaiian volcanoes, traveling by boat offers you VIP access to nature's grand aquarium. Migrating orcas, breaching humpbacks and leaping dolphins are just a few of the unforgettable encounters that await.
Check out 4 unique US destinations, Alaska's Inside Passage, San Juan Islands & the Olympic National Wilderness, Rivers of Adventure & Wine on the Columbia & Snake Rivers & Hawaiian Seascapes.
Discover wonders only seen at sea
With their unique fleet of nine small expedition boats, able accommodate 22-86 guests, UnCruise drops anchor in hidden coves and peaceful lagoons you would never discover on a traditional cruise line. Hop on a kayak, paddleboard or skiff and adventure through the most amazing playground the U.S. has to offer. To engage, connect, and explore unique places, oneself, and with others is a most uncommon adventure. It's an UnCruise Adventure.